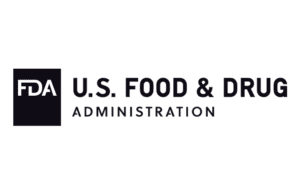 The FDA is on the verge of authorizing updated COVID-19 boosters without the benefit of Phase 3 clinical trial data, according to media reports.
The bivalent boosters, based on the omicron sublineages BA.4 and BA.5 and the original form of SARS-CoV-2, could be available soon after Labor Day.
To authorize the omicron-specific COVID-COVID-19 boosters, FDA will likely review data from the first-generation mRNA COVID-19 vaccines, investigational omicron-specific boosters based on the BA.1 variant and preclinical research.
Moderna (Nasdaq:MRNA) is developing an updated COVID-19 vaccine, as are Pfizer (NYSE:PFE) and its partner BioNTech (Nasdaq:BNTX).
The agency hopes the boosters will offer a similar level of protection against SARS-CoV-2 that COVID-19 vaccines provided when they were first authorized in late 2020. At that point, the novel coronavirus had mutated relatively little, resulting in strong vaccine-induced immunity.
The emergence of multiple waves of variants, however, has eroded the degree to which the original vaccines protect against SARS-CoV-2 infection.
"What we are hoping to achieve with these boosters is to restore the level of protection toward that which we saw with the original vaccines," said Dr. Peter Marks, FDA's director of the Center for Biologics Evaluation and Research (CBER), in a media event.
"Real-world evidence from the current mRNA COVID-19 vaccines, which have been administered to millions of individuals, show us that the vaccines are safe," wrote FDA Commissioner Dr. Robert Califf on Twitter.
"As we know from prior experience, strain changes can be made without affecting safety," Dr. Califf added on Twitter.
The agency has also decided not to consult its Vaccines and Related Biological Products Advisory Committee (VRBPAC) advisory committee before authorizing the updated boosters.
Experts are divided on FDA's approach.
Proponents defend the agency's claim that it is using a data-driven approach to review the updated vaccines. The FDA "would never do this if there was a concern about the health and safety of individuals and the greater public," Neil Maniar, professor of practice at Northeastern's Bouve College of Health Sciences, said recently. "This would never take place if we didn't have a pretty robust body of clinical data to accompany this."
Vaccine expert and FDA advisor Dr. Paul Offit told WSJ that he was uncomfortable with the strategy of giving "millions or tens of millions of doses to people—based on mouse data."
Offit also criticized the FDA's claim that it was following a similar precedent to how it approved annual flu shots. Influenza viruses mutate so swiftly that a flu shot from one year would confer little protection if administered a year later. COVID-19 vaccines continue to offer a degree of protection against SARS-CoV-2.
White House COVID-19 response coordinator Dr. Ashish Jha recently noted that updated COVID-19 boosters would likely be available sometime in September.
The U.S. government is in the process of handing over the bulk of the pandemic response to the private sector.
---
Filed Under: Drug Discovery and Development, Infectious Disease
---