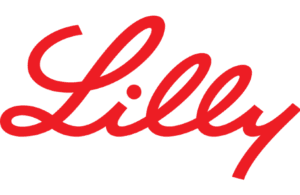 Eli Lilly (NYSE:LLY) has received breakthrough therapy designation from FDA for the investigational antibody donanemab for Alzheimer's disease.
The company plans to file a biologics license application for the drug under the accelerated approval pathway later this year.
Like Biogen's (NSDQ:BIIB) and Eisai's (TYO:4523) recently approved aducanumab, donanemab is a monoclonal antibody clearing sticky amyloid plaques. Donanemab clears a modified form of beta-amyloid known as N3pG.
The FDA's decision to grant donanemab accelerated approval underscores the regulator's support for the so-called "amyloid hypothesis," which has divided researchers for decades.
In a Phase 2 study known as TRAILBLAZER-ALZ published in NEJM, donanemab recipients had a better composite score for cognitive function than placebo recipients after 76 weeks of treatment. The study authors, however, included that more substantial clinical data are needed to assess its safety and efficacy.
The company is currently running an extension study known as TRAILBLAZER-EXT and a Phase 3 study known as TRAILBLAZER-ALZ2. The estimated study completion date for the latter trial is Dec.19, 2023.
Donanemab has significant blockbuster potential, according to Truist managing director Gregg Gilbert. In an investor note, Gilbert projects that the drug will launch in 2025, with unadjusted sales hitting $5 billion within six years of launch. In an upside scenario, the drug could hit the U.S. market in 2023, according to Truist.
UBS estimated that donanemab could hit the U.S. market as early as 2022, but concluded that a 2024 debut is more likely.
In a briefing note, UBS analyst Colin Bristow also said that it is likely that other anti-amyloid therapies such as Biogen's and Eisai's BAN2401 and Roche's gantenerumab could also move to file using an accelerated pathway.
---
Filed Under: clinical trials, Drug Discovery, Neurological Disease
---