Mixed-bag approval hit Sage hard but spared Biogen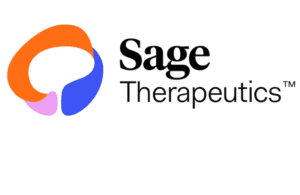 Sage Therapeutics recently notched an FDA win for the neuroactive steroid zuranolone (Zurzavae) for postpartum depression (PPD). For major depressive disorder (MDD), however, the agency handed the drug a complete response letter. In the wake of the news, Sage's stock is down 46% to $19.52, while BIIB, which jointly developed the drug, ticked up slightly to $270.34 over the past five trading days.
Sage's zuranolone partnership with Biogen may soften the blow, said Emma Wille, healthcare analyst for Citeline. But it's clear that the MDD failure was "a hit," she noted. "MDD is a huge market, and a lot of key opinion leaders were very interested in this drug because of its novel mechanism and a short course," Wille said, referring to its 15-day course of administration.
Zuranolone is now the newest rapid-acting option for a mood disorder
Traditionally, patients newly prescribed the most common type of antidepressant, selective serotonin reuptake inhibitors (SSRIs), must wait four to six weeks to see if the drug has an effect. But the list of rapid-acting options is gradually expanding. One is Auvelity from Axsome Therapeutics, a novel patented formulation of dextromethorphan HBr and bupropion HCl, which won FDA approval about a year ago. Another is Janssen's Spravato (esketamine), which must be administered in a doctor's office as part of a Risk Evaluation and Mitigation Strategies (REMS) program. The requirement to observe patients post-administration of each dose has been a barrier to adopting the ketamine stereoisomer. While interest in ketamine as a mood booster has exploded in recent years, much of that use is off-label.
Ultimately, rapid-acting zuranolone may address an unmet need in PPD, an area with limited treatment options. In clinical trials, the drug showed a therapeutic effect after only three days.
The condition affects about one in five new moms. Despite only securing the smaller PPD indication, Wille believes zuranolone's novel mechanism as an oral neuroactive steroid could make it "life-changing" for PPD patients needing immediate relief.
"It's possible that postpartum depression looks different than major depressive disorder," Wille added. While historically, medical professionals have treated both with selective serotonin reuptake inhibitors (SSRIs), the mood disorders are distinct. "The results from zuranolone, in particular, are potential indicators that the mechanisms behind postpartum depression may be more hormonal than those behind some major depressive disorders," Wille noted.
How zuranolone is different from traditional antidepressants
Unlike traditional SSRIs, zuranolone acts on GABA-A receptors, giving PPD patients another option outside that drug class. In the negative column, however, FDA gave the drug a black box warning that zuranolone, which acts as a central nervous system (CNS) depressant, could cause driving impairment. The warning recommends that patients do not drive or "engage in other potentially hazardous activities" for at least 12 hours post-administration.
Zuranolone also has the potential to cause dizziness and sleepiness, which might limit uptake.
Comparing zuranolone with Zulresso (brexanolone)
In the PPD treatment field, Sage holds a monopoly with both zuranolone and Zulresso (brexanolone), the latter being another neuroactive steroid that is an IV drug. Both medications target the GABA-A receptor, but brexanolone's 60-hour infusion has limited uptake.
There is some evidence with Zulresso that drug levels in breast milk fall to undetectable levels three days post-infusion. Such data for zuranolone, however, are not yet available, which could concern some new parents.
Pricing also plays a role, with Wille suggesting that the pricing between the two could be in the same ballpark. "I would expect the pricing to be comparable," Wille said. "But it would be unlikely that the average person could afford it without insurance."
Sage Therapeutics CEO Barry Greene recently said the company sought to make the drug's pricing "accessible."
Real-world data on durability for zuranolone in postpartum depression will provide clarity on market uptake
Another area where some uncertainty remains is the durability of zuranolone's therapeutic effect. As more real-world data emerge on its long-term efficacy, durability could significantly influence adoption and market penetration.
Promising clinical trial data show sustained benefits of zuranolone. "There was pretty strong durability through day 45 in the studies," explained Wille, noting patients received a 15-day course of zuranolone and were observed for an additional month. If real-world data supports this durability, the drug could be an attractive option for physicians and patients. Its ability to provide convenience compared to the MDD treatment Spravato, which requires strict oversight as part of the REMS program. "Drugs that require a short course of treatment and provide lasting results are much better than those needing frequent doses or office visits," Wille concluded.
---
Filed Under: Drug Discovery and Development, Neurological Disease, Psychiatric/psychotropic drugs, Regulatory affairs
---