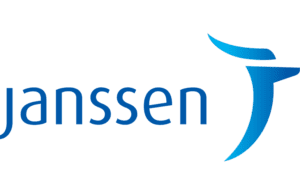 A few decades ago, an HIV diagnosis was akin to a death sentence. But with proper treatment including antiretroviral therapy, HIV patients can often expect to have a normal life expectancy.
David Jimenez, former president of Johnson & Johnson's Janssen Infectious Diseases, is confident that similar breakthroughs can happen in pulmonary hypertension. "We're not there yet," said Jimenez, who is now the U.S. president of Janssen's new Pulmonary Hypertension (PH) division. "That is why our focus is to really improve the lives of patients, and hopefully one day cure it."
Pulmonary hypertension is a new therapeutic focus for Janssen. Up until recently, Janssen focused on five therapeutic areas: cardiovascular and metabolic diseases, immunology, neuroscience and oncology, and infectious diseases and vaccines.
The company's 2017 acquisition of Actelion for $30 billion made PH a sixth focus area.
In the second quarter of 2021 the division delivered 8.7% in operational growth, generating close to $870 million in total sales.
Notable drugs in the division include Uptravi (selexipag) with year-over-year sales growth of 9.8% in the second quarter and Opsumit (macitentan), whose sales increased 11.9% in the same time period.
Jimenez credits regular contact with healthcare providers as indispensable in understanding the PH treatment landscape in the midst of a pandemic.
Beginning his current role in June 2020, Jimenez estimated he connected with 80 to 90 physicians via one-on-one virtual meetings in the first three months of his job. The goal of such visits is to learn more about the disease and how to best help patients.
The focus is on obtaining information to drive "agility and innovation," Jimenez said.
Such focus also is driving internal change in the midst of a pandemic. But as a trained pharmacist, Jimenez also keeps a close watch on the pandemic's impact on patient care.
Since the pandemic broke out, "we've seen a dramatic drop in patients getting diagnosed [with PH]," Jimenez said. Many pulmonologists have been forced to focus on COVID-19 complications, while many patients with shortness of breath and other PH symptoms have resisted in-person medical visits, making diagnosis difficult.
Janssen also has invested in patient support programs to help ensure that existing PH patients remain on treatment. The company has developed tools to help patients track PH health measures and symptoms, and work with physicians to establish treatment goals.
Jimenez stressed that such a focus on patients is central to his leadership approach. "This is going to sound like a stereotype, but it's true:  At some point, when you grow in your career, you realize it is not about you anymore," he said. "It's about the team that you're leading, and it's about keeping your focus on the patients."
---
Filed Under: Pulmonology
---