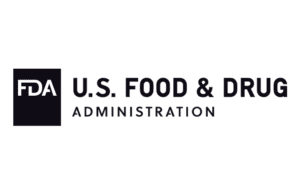 FDA has published draft guidance to clarify its perspective on including children in clinical trials.
The agency notes that it wrote the draft guidance to help industry, sponsors and institutional review boards (IRBs) protect children in clinical studies testing drugs, biological products and medical devices.
The draft guidance is titled "Ethical Considerations for Clinical Investigations of Medical Products Involving Children."
It includes an ethical framework to safeguard children in clinical research. It provides recommendations for ethical frameworks for IRBs, sponsors and industry. In particular, the document includes information on evaluating whether an investigational therapy is likely to offer a prospect of direct benefit to a child. It also provides an assessment of risk for interventions with the potential of direct benefit and protocols for obtaining permission from a parent or guardian and consent from a child.
FDA's Office of Pediatric Therapeutics drafted the guidance document, incorporating contributions from the Center for Drug Evaluation and Research, the Center for Biologics Evaluation and Research and the Center for Devices and Radiological Health.
"Children need access to safe and effective medical products, and health care professionals need data to make evidence-based decisions when treating children. However, children are a vulnerable population who can't provide consent for themselves and are afforded additional safeguards when participating in a clinical investigation," said Dr. Dionna Green, director of the FDA's Office of Pediatric Therapeutics, in a news release. "The best way to provide children with safe and effective treatment options is by including them in clinical research and providing these additional safeguards to protect them during clinical trials."
The World Medical Association released guidelines in 1964 to promote ethical research involving children with consent from a parent or guardian. In the decades that followed, however, many pharmaceutical companies avoided involving children in clinical studies over concerns that they may undergo harm in the process. The risk-averse attitude resulted in many FDA-approved products, including drugs and biologics, without pediatric-specific labeling. In addition, many drugs were "marketed without any worthwhile evidence of their safety and efficacy in children," as a 2013 article in Perspectives in Clinical Research notes.
FDA concludes that it is better to include children in properly-designed clinical trials than to leave doctors to prescribe products lacking pediatric safety and effectiveness data.
FDA notes that the public can share comments on the draft guidance within 90 days.
---
Filed Under: clinical trials, Drug Discovery, Drug Discovery and Development
---