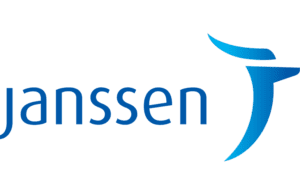 Janssen (NYSE:JNJ) has announced that its blockbuster blood thinner Xarelto (rivaroxaban) had a similar safety profile to aspirin in pediatric patients a Phase 3 study. The trial focused on pediatric patients who underwent the Fontan procedure, a type of open-heart surgery intended to correct single ventricle anomalies in the heart.
Physicians have traditionally relied on aspirin (acetylsalicylic acid) to reduce the risk of thrombotic events following the Fontan procedure. Such thrombotic events are associated with significant morbidity and mortality.
The data, collected in the Phase 3 UNIVERSE trial, has been published in the Journal of the American Heart Association. The study concluded that "participants who received rivaroxaban for thromboprophylaxis [thrombosis prevention] had a similar safety profile and fewer thrombotic events, albeit not statistically significant, compared with those in the [acetylsalicylic acid] group."
This summer, the Raritan, New Jersey–based company has also included the data in a New Drug Application filed with the FDA. In particular, the rates of bleeding events among aspirin and Xarelto recipients were similar. There were fewer thrombotic events in the Xarelto group, but the study was not sufficiently large to establish statistical significance.
"For years, health care providers have had limited options to help reduce potentially fatal thrombotic events that often occur in young children following the Fontan procedure," said Dr. Brian W. McCrindle, a pediatric cardiologist at the Hospital for Sick Children in Toronto, in a statement. "We now not only have data suggesting that rivaroxaban has a similar positive effect and safety as aspirin, but we also have identified an age-appropriate formulation with precise weight-based dosing to help manage our young patients during a critical time."
---
Filed Under: Cardiovascular, Drug Discovery and Development
---