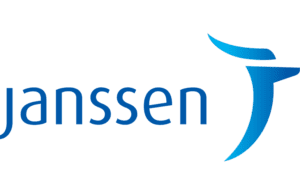 Janssen's (NYSE:JNJ) Stelara supported corticosteroid-free remission in about half of ulcerative colitis patients in a 152-week long-term extension UNIFI study.
At the end of the nearly three-year study, 55.2% of volunteers were in symptomatic remission. Of those patients, 96.4% were corticosteroid-free at week 152. Janssen, which is part of Johnson & Johnson, presented the data today at the Congress of the European Crohn's and Colitis Organisation (ECCO).
Stelara (ustekinumab) enabled more than half of the patients in the trial to achieve remission without the need for steroids. That fact is one of the most critical findings in the recent data, said Dr. Jan Wehkamp, VP and gastroenterology disease area leader at Janssen.
While the human body naturally produces steroids, long-term use of corticosteroids leads to significant side effects in most people. They can lead to everything from high blood pressure, elevated blood sugar, glaucoma and other problems.
"While steroids are cheap and easy to access and are still the number one drug for patients with inflammatory bowel disease, there's no controversy that long-term steroids use is really bad," Wehkamp said. In prior roles, Wehkamp said he has come across patients with sleeping disorders, cosmetic side effects and osteoporosis from long-term steroid therapy. "I've seen patients who had broken bones because of a loss of bone density," Wehkamp told Drug Discovery & Development in a recent interview.
"One of the most important treatment goals is to replace these bad drugs with drugs that have a much better safety profile," he added.
Adverse events in the long-term extension study were similar for Stelara and placebo recipients.
Stelara is a monoclonal antibody that selectively inhibits the interleukin (IL)-12 and IL-23 pathways. The drug won FDA approval for psoriasis in 2009 and psoriatic arthritis in 2013.
The FDA approved the drug for moderate to severe Crohn's disease in 2016 and moderately to severely active ulcerative colitis in 2019.
Janssen reported two-year data from the UNIFI study in ulcerative colitis in 2019.
Stelara is currently one of the best-selling drugs on the market.
The most recent Stelara data are "very consistent with previous data," Wehkamp said. "It's not brand new that Stelara helped [ulcerative colitis] patients reduce their steroid use." But the long-term data can inform patients and physicians. "Patients who get the disease don't have a cure. They will still have the disease 60 years later," Wehkamp added. "That's why having these long-term data is so critical."
---
Filed Under: Gastroenterology
---