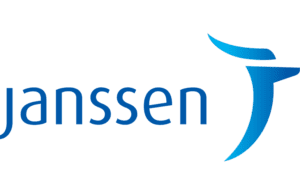 Tens of millions of Americans have immune-mediated inflammatory diseases (IMIDs), including conditions as diverse as rheumatoid arthritis, psoriasis, multiple sclerosis and inflammatory bowel disease.
Because such diseases have an inflammatory component, a single biologic could treat multiple IMIDs. "We are committed to investigating inflammatory pathways to develop therapies that can potentially address the immense unmet need for patients living with immune-mediated diseases," said Dr. Jan Wehkamp, Janssen's vice president, gastroenterology disease area leader.
And thus, a drug like Janssen's Tremfya (guselkumab), which is now indicated to treat moderate-to-severe plaque psoriasis and psoriatic arthritis in adults, could find use in gastroenterological conditions such as Crohn's disease (CD) or ulcerative colitis (UC).
Tremfya selectively blocks the p19 subunit of interleukin (IL)-23.
"As we have seen with Tremfya, the IL-23 pathway is implicated in psoriasis and psoriatic arthritis — in our currently approved indications," Wehkamp said. "Emerging data now indicate the potential for the IL-23 pathway to raise the bar in Crohn's disease and ulcerative colitis," he added.
Data to date have been promising.
In the Phase 2 GALAXI-1 trial, a majority of adults with moderately to severely active CD who received Tremfya maintained clinical remission and corticosteroid-free remission through 48.
In the Phase 2b QUASAR study, more than 60% of adults with moderately to severely active UC achieved clinical response with Tremfya at week 12, which was the study's primary endpoint.
And in the VEGA Phase 2a proof-of-concept trial, 83.1% of patients who received the combination of guselkumab and golimumab (Simponi) achieved the primary endpoint of clinical response, and 36.6 % achieved clinical remission at week 12.
Stressing that such indications remain at an investigational stage, Wehkamp said Janssen is "in an important race to innovate for patients with diseases where considerable need remains."
"We believe prioritizing our pathway approach may offer the greatest opportunity to differentially address current and future unmet needs in inflammatory bowel diseases," Wehkamp added.
Janssen demonstrated the feasibility of the pathway approach in 2016, when L-12/IL-23 inhibitor Stelara (ustekinumab), initially indicated for psoriasis and psoriatic arthritis, scored FDA approval for moderately to severely active Crohn's disease. Also related to gastroenterology, the drug won an indication for moderately to severely active ulcerative colitis in 2019.
The company's validation of Stelara for six indication types to date "paved the way for Janssen to continue to advance the pathway science," Wehkamp said.
The strategy could translate into meaningful quality-of-life improvement for patients suffering from conditions such as Crohn's disease and ulcerative colitis, Wehkamp stressed.
The median age of diagnosis for Crohn's is approximately 29.5 years, while ulcerative colitis is 34.9 years, according to the Crohn's & Colitis Foundation of America.
"Our goal is for patients is to rebalance the immune system to achieve long-term remission," Wehkamp said.
---
Filed Under: clinical trials, Drug Discovery, Gastroenterology
---