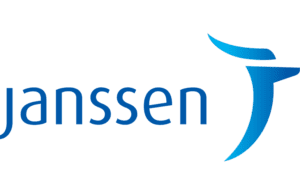 Traditionally, one of the most challenging aspects of treating schizophrenia is medication adherence. Patients who neglect to take their medicine have an elevated risk of relapse, hospitalization and suicide.
"There's a higher likelihood of an exacerbation of the illness occurring," said Dr. Gustavo Alva, medical director at ATP Clinical Research (Costa Mesa, California). 
The problem has led drug companies to develop long-acting formulations of antipsychotics. In that vein, Janssen (NYSE:JNJ) recently announced that it has scored FDA approval for the long-acting atypical antipsychotic Invega Hafyera (paliperidone palmitate). The drug is the first twice-yearly injectable treatment for adults with schizophrenia. 
[Related: Janssen wins FDA approval of twice-yearly schizophrenia treatment]
Paliperidone is the primary active metabolite of Risperdal (risperidone), which first won FDA approval in 1993. The first long-acting injectable of paliperidone palmitate was Risperdal Consta (risperidone), which FDA approved in 2003. Administered every two weeks, Risperdal Consta requires refrigeration.
"It was more laborious to utilize [than Invega]," said Alva, who was a clinical trial investigator for Invega Hafyera. 
FDA approved a monthly injectable form of paliperidone palmitate known as Invega Sustenna in 2009. "This was really a step forward for our patients," Alva said. 
The agency approved a three-month formulation known as Invega Trinza in 2015, which is available for individuals who received Invega Sustenna for at least four months. 
With Invega Hafyera, psychiatrists could potentially tell patients, "we could get you to a point where you literally get your injection twice a year, and you're set," Alva said. 
Similarly, patients interested in Invega Hafyera must graduate from Sustena of Trinza formulations before receiving the twice-yearly formulations. 
The time window increases the likelihood that patients will be able to "maintain their wellness and not relapse," Alva said. "That is truly transformational." 
In a Phase 3 clinical trial, 92.5% of patients receiving Invega were relapse-free at 12 months, while 95% of those treated with Invega Trinza were. 
The safety profile for Invega Hafyera was consistent with that of Invega Sustenna and Invega Trinza. "There were no new safety signals," Alva said.  
Alva notes that patients new to the drug may need to take an oral version of Invega Sustenna first to determine if they have a hypersensitivity reaction.
"You would not want to give somebody an injection of a medicine for which we didn't know whether they were going to have an allergic reaction," he said.
Patients must also be adequately treated with Invega Sustenna (one-month paliperidone palmitate) for at least four months, or Invega Trinza (three-month paliperidone palmitate) for at least one three-month injection cycle.
---
Filed Under: clinical trials, Drug Discovery
---