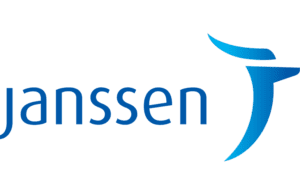 Janssen (NYSE:JNJ) has won FDA approval for the long-acting atypical antipsychotic Invega Hafyera (paliperidone palmitate), which will be the first six-month injectable on the U.S. market.
Titusville, New Jersey–based Janssen announced that patients who intend to obtain Invega Hafyera must receive Invega Sustenna (one-month paliperidone palmitate) four at least four months beforehand. Alternatively, they can receive at least one cycle of Invega Trinza (three-month paliperidone palmitate).
While medication nonadherence is a challenge in all chronic conditions, the problem is especially acute in schizophrenia, as a 2014 study in Patient Related Outcome Measures explained. Schizophrenia can lead to social isolation, stigma, substance abuse, depression and cognitive impairment, all of which can complicate adherence.
Janssen is confident that twice-yearly Invega Hafyera could help address the issue.
FDA approved Invega Hafyera after reviewing data from the 12-month Phase 3 international study with 702 adults. The trial demonstrated that Invega Hafyera was non-inferior to Invega Trinza based on the primary endpoint of time to first relapse at the end of the 12-month interval.
The study found that 92.5% of Invega Hafyera recipients and 95% of Invega Trinza recipients were relapse-free at 12 months.
Drug developers have created a growing number of second-generation or atypical antipsychotics. Of those, only a handful are available as injections. In addition to Invega, other such drugs include Aripiprazole (Abilify Maintena, Aristada) from Otsuka Pharmaceutical, Fluphenazine decanoate from AuroMedics Pharma, and Janssen's Haloperidol decanoate and Risperidone (Risperdal Consta and Perseris).
---
Filed Under: clinical trials, Drug Discovery, Psychiatric/psychotropic drugs
---