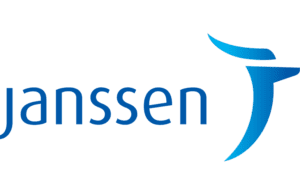 Johnson & Johnson's Janssen division (NYSE:JNJ) has released topline results from the Phase 2 GALAXI 1 clinical study testing the potential of TREMFYA (guselkumab) in patients with moderately to severely active Crohn's disease (CD).
The study found that nearly two-thirds (65%) of TREMFYA (guselkumab) recipients achieved clinical remission at week 48. The trial used the Crohn's Disease Activity Index [CDAI]<150) to verify that benchmark.
The study provided the first long-term data testing guselkumab as a potential CD treatment in the U.S.
Guslkumab selectively inhibits the p19 subunit of interleukin IL-23.
Guselkumab is now FDA approved for moderate-to-severe plaque psoriasis and active psoriatic arthritis, but not yet for Crohn's disease.
The placebo-controlled double-blind study's primary endpoint was the change from baseline CDAI scores at week 12.
"We look forward to sharing the comprehensive GALAXI 1 48-week results at an upcoming scientific medical meeting while we continue to progress and enroll patients in the pivotal Phase 3 GALAXI 2 and 3 studies," said Dr. Jan Wehkamp, vice president, gastroenterology disease area leader at Janssen Research & Development, in a statement.
The GALAXI 1 study focused on CD who had an inadequate response/intolerance to conventional therapies such as corticosteroids or immunosuppressives or biologics such as TNF antagonists or vedolizumab.
"Overall, the unmet medical need for patients around the world with immune- and autoimmune-mediated inflammatory diseases is still very high," said Wehkamp in an October interview with Drug Discovery & Development. "So, we aren't stopping."
Janssen is continuing to enroll individuals in the Phase 3 GALAXI 2 and 3 studies.
---
Filed Under: Gastroenterology
---