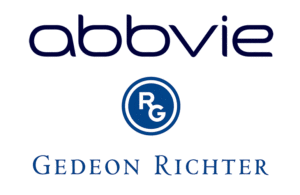 AbbVie (NYSE:ABBV) has announced that the FDA has approved Vryalar (cariprazine) as an adjunctive therapy to antidepressants to treat major depressive disorder (MDD) in adults.
Cariprazine is a novel atypical antipsychotic drug (APD) that works as a partial agonist at the dopamine D2 and D3 receptors and serotonin 5-HT1A receptors. It works as an antagonist at the 5-HT2B serotonin receptor.
The indication is the fourth for the drug, which first scored FDA approval as an acute schizophrenia treatment and for bipolar disorder in 2015. Two years later, the drug won an indication as a maintenance treatment for schizophrenia. In 2019, cariprazine won expanded use to treat depressive episodes related to bipolar depression in adults.
Cariprazine is the only dopamine and serotonin partial agonist to win FDA approval for MDD and the depressive episodes associated with bipolar I disorder. 
Supported by clinical data demonstrating efficacy and well-established tolerability, this additional indication provides a new option for adults who have a partial response to the treatment of an antidepressant.
In 2021, cariprazine added $1.728 billion to AbbVie's bottom line. The company anticipates the drug will fetch peak sales of $4 billion. 
AbbVie developed cariprazine in concert with Budapest, Hungary–based Gedeon Richter Plc.
Several companies are developing alternative treatments to traditional SSRIs. Among them are Sage Therapeutics (Nasdaq:SAGE) and Biogen (Nasdaq:BIIB), which filed a rolling NDA submission to the FDA for zuranolone, a potentially novel, rapid-acting, neuroactive steroid for MDD and postpartum depression. 
Earlier this year, Axsome Therapeutics (Nasdaq:AXSM) won FDA approval for Auvelity (dextromethorphan HBr-bupropion HCl) extended-release tablets for treating MDD.
In reviewing cariprazine, FDA considered data from the Phase 3 study 3111-301-001, which found that patients receiving the drug as an adjunctive therapy to an antidepressant had a significant change from baseline to week six based on the Montgomery-Åsberg Depression Rating Scale (MADRS).
An additional study, the registration-enabling RGH-MD-75, also found a clinically and statistically significant change from baseline to week eight in the MADRS total score for patients receiving cariprazine with adjunctive antidepressant therapy. 
---
Filed Under: Psychiatric/psychotropic drugs
---