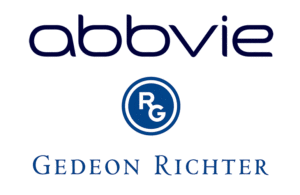 AbbVie (NYSE:ABBV) and Gedeon Richter have formed a co-development and license agreement focused on novel dopamine receptor modulators with the potential to treat neuropsychiatric diseases.
Lake Bluff, Illinois-headquartered AbbVie and Budapest, Hungary-based Gedeon Richter have already collaborated for 15 years in central nervous system projects, including the development of cariprazine (Vraylar/Reagila), which is now authorized to treat conditions such as schizophrenia and bipolar disorder.
Richter has identified several new chemical entities to pursue with Gedeon Richter and has already performed preclinical research on them.
"In collaboration with Richter, we will continue to build on our research that seeks to provide additional insights into our understanding of cariprazine's clinical pharmacology and explore novel chemistry to identify new dopamine receptor modulators," said Tom Hudson, MD, senior vice president, R&D, chief scientific officer, AbbVie, in a statement.
Under terms of the agreement, Richter will get an upfront payment with more cash continent on meeting development, regulatory and commercialization milestones. In addition, Gedeon Richter may also be eligible for sales-based royalties.
---
Filed Under: Drug Discovery and Development, Neurological Disease
---