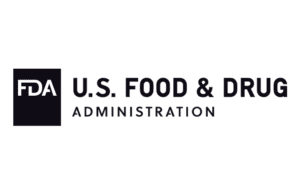 FDA's Vaccines and Related Biological Products Advisory Committee has endorsed the Pfizer-BioNTech (NYSE:PFE/NSDQ:BNTX) COVID-19 vaccine for children 5 to 11.
A total of 17 out of 18 members voted that the vaccine's benefits outweighed the risk in the age group.
VRBPAC member Dr. Michael Kurilla, the director of NIH's Division of Clinical Innovation, abstained from voting. He had advocated that children with a prior COVID-19 infection receive alternate dosing.
The committee based its conclusions on data from Pfizer, which found that two 10-µg doses of the vaccine were generally well tolerated and 90.7% effective against COVID-19. Pfizer also provided some immunobridging data.
Before the vaccine is available for children in this lower age group, FDA and CDC need to issue formal recommendations concerning its use in children 5 to 11. There are roughly 28 million children in that age group in the U.S.
Several panelists said they were less worried about the risk of vaccine-associated myocarditis in younger children compared with adolescents and young adults.
Panelists also expressed some reservations about recommending the vaccine based on the limited availability of data.
VRBPAC member Dr. Cody Meissner contrasted the Pfizer-BioNTech vaccine with the measles, mumps and rubella (MMR) vaccine that has been widely used in children.
"We have a very good sense of what the adverse events are" for the MMR vaccine, Meissner said. "We do not have that with this particular messenger RNA vaccine."
While some children who receive the Pfizer-BioNTech vaccine "may very well derive benefit," he added, "there are other children who may be at increased risk of myocarditis."
"I was a little disappointed that the clinical trials for children didn't start until June 1 of this year, whereas this time last year, we were evaluating the clinical trials for 18-year-olds and above for the Pfizer vaccine and then quickly thereafter for the Moderna vaccine," said Dr. Patrick Moore, a temporary VRBPAC voting member.
COVID-19 hospitalizations involving children in the relevant age group are rare. That said, COVID-19 has been estimated as the eighth most common cause of death in children during the pandemic, according to VRBPAC member Dr. Amanda Cohn.
PFE shares ticked just under 1% apiece to $43.56 today. BNTX shares dipped 0.86% apiece to $292.39, but the stock recovered in after-hours trading, rising 1.58% to $297.00.
---
Filed Under: clinical trials, Drug Discovery, Infectious Disease
---