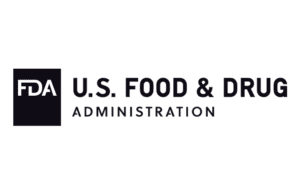 FDA's decision to conditionally approve Biogen's Aduhelm (aducanumab) continues to cause controversy.
Three members of FDA's Peripheral and Central Nervous System Drugs Advisory Committee have resigned. The most recent include David S. Knopman, a neurologist at the Mayo Clinic (Rochester, Minn.) and Aaron Kesselheim, a professor at Harvard University (Cambridge, Mass.)
Last November, eight committee members disagreed that there was sufficient clinical trial evidence to suggest that the drug was effective against Alzheimer's. Another was undecided.
The first to resign was Joel Perlmutter, a neurologist at Washington University (St. Louis).
The three have not gone quietly.
In a letter to acting FDA Commissioner Janet Woodcock, Kesselheim called the aducanumab approval the "worst drug approval decision in recent U.S. history."
Knopman told The Washington Post that he did not "wish to be part of a sham process."
Perlmutter was more reserved, simply expressing his frustration at the FDA's decision to approve aducanumab "without further discussion with our advisory committee."
Before the FDA advisory committee convened last November, the FDA had signaled its support for the drug, indicating that there was "substantial evidence of effectiveness to support approval."
The Peripheral and Central Nervous System Drugs Advisory Committee traditionally has ten members. Knopman had been a site investigator in the aducanumab trials and was thus recused from the November advisory committee meeting.
Aducanumab is the first FDA-approved Alzheimer's therapy since 2003.
In one sense, the approval is unlikely as Biogen and its partner Eisai announced in March 2019 that they would discontinue two Phase 3 clinical trials for aducanumab based on an unfavorable futility analysis. By October 2019, Biogen had reversed course, arguing that the drug appeared to be effective after all.
---
Filed Under: Neurological Disease
---