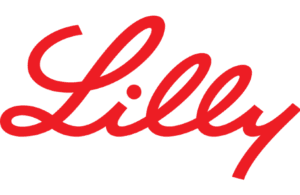 Eli Lilly and Co. (NYSE: LLY) and its partner Incyte (NSDQ:INCY) have decided to halt a Phase 3 program for the oral JAK inhibitor Olumiant (baricitinib), focusing on adults with active systemic lupus erythematosus.
The companies reached that conclusion after reviewing data from the SLE-BRAVE I and SLE-BRAVE II Phase 3 trials in adults with active lupus.
While the SLE-BRAVE I trial met the primary endpoint related to a statistically significant reduction in disease activity at week 52, the SLE-BRAVE II study did not.
Neither study met key secondary endpoints.
Lilly and Incyte note that safety signals were not involved in the decision to cease the development of Olumiant for lupus.
Lilly plans to wrap up a Phase 3 SLE long-term extension study known as SLE-BRAVE-X.
In related news, Lilly also announced that it was investing in expanding its manufacturing footprint in North Carolina and Ireland.
LLY shares were up 3.54% to $245.10, while INCY shares ticked up 3.69% to $74.23.
Lilly is still pursuing a supplemental new drug application for Olumiant in moderate-to-severe atopic dermatitis. The company noted in a press release that it did not currently have "alignment" with the agency "on the indicated population." Lilly notes that it may receive a complete response letter for that indication.
In 2017, the FDA issued a complete response letter for baricitinib to treat moderate-to-severe rheumatoid arthritis. The agency eventually approved a 2-mg dose of the drug for rheumatoid arthritis in 2018.
Olumiant has found use for COVID-19. Lilly estimates that more than 740,000 patients internationally have received the drug as a COVID-19 treatment.
JAK inhibitors such as Olumiant have faced increasing scrutiny in recent years. In 2021, the FDA required warnings of elevated cardiac risk, cancer and other problems potentially associated with the drug class.
In 2020, Olumiant generated $638.9 million in international sales.
---
Filed Under: Rheumatology
---