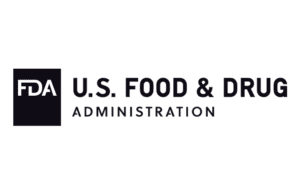 The FDA notified Kaleido Biosciences (NSDQ:KLDO) determined that the Lexington, Massachusetts-based company did not submit investigational new drug (IND) applications for clinical trials related to the investigational drug KB109, a microbiome modulator.
The two clinical trials in question, dubbed "Protocol K031-120" and "Protocol K032-120," are testing KB109 in adults with mild-to-moderate COVID-19.
KB109 is a synthetic glycan.
After getting a Form FDA 483 earlier this year, the company responded to FDA that it did not need to submit an IND because KB109 was a food rather than a drug. In particular, the clinical two trials could "enhance [Kaleido's] understanding of the distinct nutritional requirements (DNR) that may exist in individuals with [viral respiratory] illnesses such as COVID-19 and would support the positioning of KB109 as a medical food," the company said in its response to FDA.
A slide deck from the company refers to one of the trials in question as a "Non-IND Clinical Study conducted under regulations supporting research with food, evaluating safety, tolerability and potential markers of human effect."
Ex vivo research indicates that KB109 supports the production of short-chain fatty acids, which could potentially "mitigate the inappropriate immune response to COVID-19," according to the company's website.
The FD&C Act concludes that a drug is an article "intended for use in the diagnosis, cure, mitigation, treatment, or prevention of disease in man or other animals." Thus, given that the company is pursuing KB109 as a COVID-19 treatment, FDA concluded that it is a drug.
Kaleido Biosciences did not immediately respond to a request for comment.
---
Filed Under: clinical trials, Drug Discovery, Infectious Disease
---