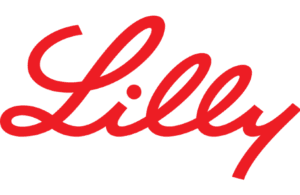 Eli Lilly (NYSE:LLY) has announced that it has approved Verzenio (abemaciclib) for certain patients with HR+ HER2– high-risk early breast cancer.
The drug will become the first inhibitor of cyclin-dependent kinase 4 and 6 (CDK4/6) to hit the U.S. market.
"Over time, the collective results of the Verzenio clinical development program have demonstrated a differentiated CDK4/6 inhibitor profile, and the landmark data from the monarchE trial that supported this new indication in HR+ HER2- early breast cancer represent another important step forward for people who are in need of new treatment options," said Jacob Van Naarden, president of Lilly Oncology, in a statement.
The twice-daily therapy Verzenio will be available in tablet forms at 50, 100, 150 and 200-mg dose levels.
Indianapolis–based Lilly noted that the FDA approval covered the use of the drug in tandem with endocrine therapy such as tamoxifen or an aromatase inhibitor.
Specifically, the approval recommends the use of the drug as adjuvant therapy in adults with hormone receptor-positive (HR+), human epidermal growth factor receptor 2-negative (HER2-), node-positive, early breast cancer (EBC).
"We are pleased with this initial approval in the adjuvant setting, and as these data continue to mature, we look forward to further opportunities to work with health authorities to expand the use of Verzenio in this setting," Van Naarden said.
The approval also requires an FDA-approved test to determine whether patients have a high risk of recurrence and a Ki-67 score of equal or greater than 20%.
Ki-67 is a protein in cells that reflects cellular proliferation.
The FDA approved the drug based on data from the Phase 3 monarchE trial. Patients in the study were randomized to get two years of Verzenio in addition to the standard endocrine therapy or standard endocrine therapy alone.
---
Filed Under: clinical trials, Drug Discovery, Oncology
---