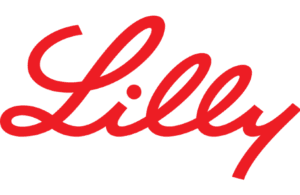 Tirzepatide from Eli Lilly (NYSE:LLY) continues to show promise for diabetes, outperforming popular diabetes drugs in head-to-head clinical trials, according to GlobalData. 
In the recent SURPASS-4 study, tirzepatide supported the reduction of hemoglobin A1C (HbA1c) in people with type 2 diabetes while also supporting weight loss. The study pitted tirzepatide against insulin glargine. 
Tirzepatide is a dual glucose-dependent insulinotropic polypeptide (GIP) and glucagon-like peptide-1 (GLP-1) receptor agonist (RA). 
The experimental drug also bested the injectable anti-diabetes drug semaglutide in the SURPASS-2 trial. Semaglutide from Novo Nordisk (NYSE:NVO) is currently FDA indicated as a treatment for type 2 diabetes. Semaglutide also supported substantial weight loss in a recent clinical trial, potentially supporting its use as an obesity treatment. Semaglutide is also a GLP-1 receptor agonist.  
Tirzepatide, if approved, could also be a blockbuster, according to GlobalData, given its ability to improve blood glucose levels and support weight loss. Patients in the SURPASS-4 study who received the highest dose of tirzepatide (15 mg) had a 2.58% reduction in A1C levels and an average weight loss of 11.7 kg (25.84 pounds) at 52 weeks. Conversely, patients receiving insulin glargine had an A1C decrease of 1.44% and an average weight gain of 1.9 kg (4.2 pounds).
"Overall, GlobalData believes that tirzepatide, if approved, will provide physicians and patients with a therapy that could help patients achieve HbA1c levels that are within the normal range for non-diabetic individuals (below 5.7%), while also providing Eli Lilly an edge over primary competitors, like Novo Nordisk. Its novel dual mechanism of action establishes tirzepatide as a first-in-class GLP-1/GIP and a strong contender against competitors in the T2D market," said Jesse Cuaron, director of cardiovascular and metabolic disease (CVMD) and gender health at GlobalData.
Tirzepatide also outperformed Tresiba (insulin degludec) from Novo Nordisk in another study.  
Similar to semaglutide, side effects from tirzepatide are often gastrointestinal. 
GlobalData reported that key opinion leaders it interviewed remain impressed with tirzepatide but counsel that the drug's potential to yield substantial reductions in A1C levels could lead to deterioration in some patients, including those with advanced diabetic retinopathy. 
Lilly is also investigating the use of tirzepatide to treat non-alcoholic steatohepatitis (NASH) and heart failure with preserved ejection fraction in patients with obesity.
---
Filed Under: clinical trials, Drug Discovery, Metabolic disease/endicrinology
---