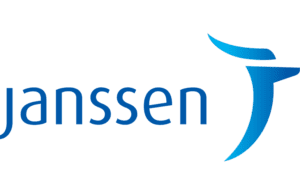 Two decades ago, psoriasis was a poorly understood condition. Treatment options for severe psoriasis included powerful immunosuppressant agents such as methotrexate and cyclosporin that can have significant side effects.
But the fact those immunosuppressant drugs were effective at treating psoriasis helped pave the way to use biologics to treat the condition. The experience "really taught us that psoriasis was an immunologic disease," said Dr. Lloyd Miller, VP of immunodermatology at Janssen Research & Development (NYSE:JNJ).
After researchers determined that psoriasis, which affects some 125 million patients worldwide, results from excess inflammatory cytokines, drug developers began to test the potential of inhibitors of tumor necrosis factor (TNF) and interleukin 17 (IL-17) in treating the disease.
FDA approved TNF blockers such as Janssen's Remicade (infliximab) for psoriasis and psoriatic arthritis in the mid-2000s. IL-17A antagonists such as Cosentyx (secukinumab) from Novartis and Taltz (ixekizumab) from Lilly won FDA indications for plaque psoriasis and psoriatic arthritis roughly a decade later.
Now, Janssen is positioning its IL-23 inhibitor Tremfya (guselkumab) as a further evolution. In October 2020, the company announced that Tremfya maintained skin clearance for up to five years in the Phase 3 VOYAGE 1 trial involving adults with moderate to severe plaque psoriasis. The trial marked "the first time that an IL-23 inhibitor therapy demonstrated efficacy and safety through a five-year period of use," Miller said.
Tremfya is the first approved biologic to selectively inhibit the P-19 subunit of IL-23.
At week 252 in the VOYAGE 1 trial, 84% of Tremfya recipients achieved a Psoriasis Area Severity Index (PASI) 90 response, which indicates a 90% improvement in psoriasis severity and extent compared to baseline. A total of 82.4% achieved a score of 0 or 1 on the five-point Investigator's Global Assessment (IGA) scale. A '0' indicates clear skin, while a '1' represents almost clear skin.
"We see Tremfya as restoring immune balance rather than immune-suppressing patients," Miller said.
FDA initially approved the drug for the treatment of moderate to severe plaque psoriasis in 2017.
Moody's recently cited Tremfya along with AbbVie's (NYSE:ABBV) Skyrizi, Novartis' (NYSE:NVS) Cosentyx and Lilly's (NYSE:LLY) Taltz as biologics poised for good growth.
Miller said that the growing amount of clinical data involving the use of biologics in psoriasis could pave the way for new treatments for other complex immune-mediated diseases such as atopic dermatitis and hidradenitis suppurativa.
But the efficacy rate of Tremfya in psoriasis and psoriatic arthritis can also help minimize systemic comorbidities such as metabolic syndrome and cardiovascular disease. Patients with psoriasis can suffer from anxiety and social isolation. "Psoriasis itself can be itchy or painful in some patients," Miller said. "And patients with psoriatic arthritis can be in a lot of pain. So we know that having psoriasis and psoriatic arthritis is associated with a lack of mobility." That, in turn, can lead to weight gain, which increases the risk for conditions such as obesity and diabetes, which are metabolic diseases associated with more inflammation. "If you think about it, psoriasis affects your entire body — beyond your skin," Miller said.
Psoriasis can also affect the mind and lead to significant rates of depression. "You also see suicide and alcoholism at higher rates," Miller said.
Biologics promise to stop the vicious cycle. Drugs like Tremfya are "meeting an unmet need — not just in psoriasis but also in patients who have psoriatic arthritis with joint pain, enthesitis and other arthralgias," Miller said.
Janssen hopes that the IL-23 inhibitor will offer a similar promise for other conditions. "If you follow the IL-23 pathway, we also know that it is very active in inflammatory bowel disease such as Crohn's disease and also colitis," Miler said. "Those trials are ongoing."
---
Filed Under: clinical trials, Dermatology, Drug Discovery, Rheumatology
---