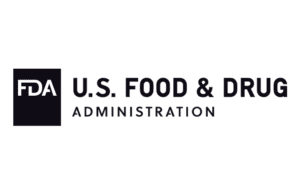 The FDA has authorized COVID-19 vaccine boosters for many people who are fully vaccinated.
Individuals seeking boosters must currently navigate a sort of checklist to confirm their eligibility.
The criteria for the Janssen vaccine are the simplest: Anyone who has received a single dose of that vaccine can receive an additional dose two months or more after the first.
The Pfizer-BioNTech and Moderna boosters are available to fully vaccinated people 65 or older, provided six months have elapsed after receipt of the last dose. In addition, individuals 18 and older who live in a long-term care facility are also eligible. Those who live or work in high-risk settings also can get the shot, as can individuals with certain medical conditions.
When asked when FDA would authorize boosters to all individuals 18 and older, Dr. Peter Marks, a senior official at FDA, said in a media briefing, "I think we may get there," but added there were no guarantees in the short-term.
FDA has a data-driven approach to authorizing and approving drugs, Marks said. To date, there are not sufficient data to clearly determine whether the benefits of vaccines outweigh the risks for all populations.
"We still have to weigh simplicity versus the benefit risk and make sure that the populations receiving this are going to benefit," said Acting FDA Commissioner Dr. Janet Woodcock.
Men ages 18 to 30 face a somewhat higher risk for myocarditis after receiving mRNA vaccines.
"We will not hesitate to drop this age range as we see that that benefit clearly outweighs the risk and because of the EUA authority that we have," Marks said.
The agency can act nimbly in adjusting EUAs as needed.
"It's been known to happen that we can modify emergency use authorizations within weeks," Marks said. The agency could conceivably adjust them within a matter of days, he added.
---
Filed Under: Infectious Disease
---