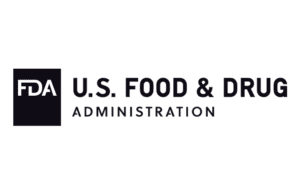 FDA's Vaccines and Related Biological Products Advisory Committee (VRBPAC) voted today to recommend the use of variant-specific boosters.
Out of 21 voting members, 19 supported the use of a SARS-CoV-2 omicron component for COVID-19 booster vaccines.
"I want to be clear that this doesn't mean that we are saying that there will be boosters recommended for everyone in the fall, but my belief is that this gives us the right vaccine in preparation for the potential need for boosters in the fall," said VRBPAC member Dr. Amanda Cohn, chief medical officer at the National Center for Immunizations and Respiratory Diseases at CDC.
"Over the coming months, I think we'll get a sense, and there'll be plenty of time for debate over who is most appropriate for boosters," said CBER director Dr. Peter Marks.
Omicron and its subvariants such as BA.2, BA.4 and BA.4 continue to drive the bulk of COVID-19 infections.
Moderna has developed (Nasdaq:MRNA) a bivalent COVID-19 booster candidate known as mRNA-1273.214, partly based on the original omicron variant.
Pfizer Inc. (NYSE:PFE) and its partner BioNTech SE (Nasdaq:BNTX) have developed monovalent and bivalent vaccine candidates with an omicron component.
Novavax (Nasdaq:NVAX) also made an appearance at the VRBPAC meeting, touting the potential of its prototype COVID-19 vaccine against omicron variants.
Dr. Henry Bernstein and Dr. Paul Offit, the two VRBPAC members who voted against the use of an omicron component in boosters, argued that new variants are likely to elbow out currently circulating variants by the fall.
Some members worried about the implementation issues that could arise from continuing to use monovalent vaccines based on the original SARS-CoV-2 virus for primary vaccination and an updated version of the vaccine for boosters. "We already have quite a profusion of different COVID vaccines that providers are struggling with," said Dr. Arthur Reingold, a temporary VRBPAC voting member and professor of epidemiology at the University of California, Berkeley. "We haven't heard much about these [updated] vaccines in children, but we already know that the various dosages for children certainly pose a number of different implementation issues around the vials."
VRBAC members also discussed the prospect of using boosters based on the first iteration of omicron, which fueled the bulk of infections last winter and other omicron subvariants.
Although Pfizer and Moderna have already developed vaccine candidates based on the omicron subvariant BA.1, BA.2 continues to be common, while BA.4 and BA.5 now are responsible for more than half of U.S. infections. Developing vaccines based on BA.4 and the BA.5 subvariants seems like "the ideal choice, especially if it can be produced as quickly as possible," Cohn said.
"I am in support of developing a bivalent vaccine containing the prototype plus perhaps BA.4 or 5 because that would be the latest variant that is out there that we would need protection against," agreed Dr. Archana Chatterjee, VRBPAC member and dean of Chicago Medical School.
---
Filed Under: Infectious Disease
---