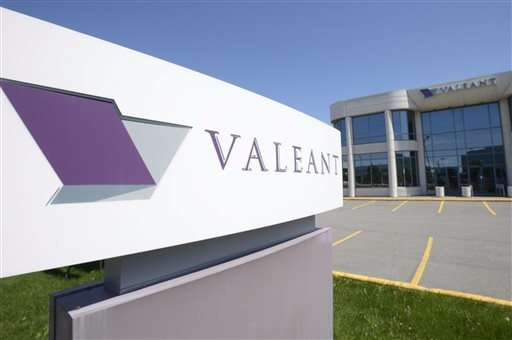 Troubled Valeant Pharmaceuticals said Wednesday that it wants to delay the release of its financial statements by several weeks to avoid a default of its loans.
The Canadian drug company is asking its lenders to extend the deadline to file its annual report to May 31 from April 29. It also wants to extend the deadline for its first-quarter report to July 31 from June 14.
The company needs an extension because if the annual report is not filed by April 29, it would put Valeant in default with its lenders.
In order for the deadlines to be extended, Valeant needs the approval from lenders that hold more than half of its loans, the company said.
Valeant said it still intends to file its annual report by April 29 if it doesn't receive an extension.
Valeant is currently facing federal probes into its accounting and business practices. Last week, Valeant announced that longtime CEO J. Michael Pearson was leaving the company once a successor is chosen.
Shares of Valeant Pharmaceuticals International Inc. rose 10 cents to $29.08 in morning trading. Its shares have fallen 85 percent since a year ago.
Source: Associated Press
---
Filed Under: Drug Discovery
---