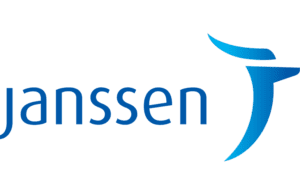 Janssen's Tremfya (guselkumab) was associated with reduced fatigue in two Phase 3 clinical trials involving 1,120 patients with psoriatic arthritis (PsA), according to an article published in Arthritis Research & Therapy. The study found that PsA patients who received 100 mg of guselkumab every four weeks or every eight weeks had clinically meaningful and sustained improvements in fatigue through one year.
The results offer hope for PsA patients with disease-mediated fatigue — a symptom that doctors have traditionally underappreciated.
To arrive at their conclusion about guselkumab, the investigators used a mediation analysis, a statistical method that attempts to identify the relationship between variables. In this case, the analysis investigated the relationship between fatigue and a variety of PsA symptoms. Such measures included American College of Rheumatology criteria (ACR20) to measure joint improvement, the presence of C-reactive protein to study inflammation and a composite measure known as minimal disease activity (MDA). "Even with all of those accounted for, there was a separate effect of guselkumab on fatigue improvement," said Dr. Philip J. Mease, director of rheumatology research at the Swedish Medical Center/Providence St. Joseph Health.
Fatigue is one of the most vexing symptoms among patients with rheumatic disease in general, Mease added.
And rheumatologists are beginning to understand that such fatigue is "an immunologically mediated phenomenon where various cytokines, including most of the proinflammatory cytokines, act on centers of the brain where fatigue is mediated or controlled," Mease said.
In various chronic conditions, including autoimmune inflammatory diseases, such disease-mediated fatigue can be incapacitating. "Patients describe it as 'hitting a wall,'" Mease said. "They don't have energy for doing vital activities with their family. They end up going to bed early."
A variety of studies have suggested that up to 50% of patients report meaningful fatigue levels. "But that's likely an under-reporting of the phenomenon," Mease said. "And part of the reason it's under-reported is that many times, both, on the patient side and the clinician side, [the topic of fatigue] doesn't come up."
Still, the situation is improving in Mease's estimation. "I think more and more rheumatologists are getting sensitive and empathic about fatigue," he said.
The ability of biologics such as guselkumab to reduce fatigue can mark a pronounced shift in PsA patients' lives, Mease said.
"Sometimes, when we're just checking in to see if the drug well tolerated at the one-month mark, one of the first things [patients] will acknowledge is that the fatigue has lifted like a fog, lifting," Mease said.
---
Filed Under: clinical trials, Drug Discovery, Rheumatology
---