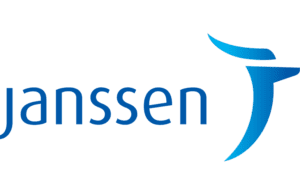 Janssen's Tremfya (guselkumab) generally had higher efficacy in treating moderate-to-severe psoriasis than Cosentyx (secukinumab) from Novartis, according to recent data published in the Journal of Dermatological Treatment. 
In the 48-week Phase 3 ECLIPSE study, a greater number of guselkumab recipients achieved at least a 90% and 100% improvement from baseline in Psoriasis Area and Severity Index (PASI 90 and PASI 100). Guselkumab recipients also had higher rates of clear or almost clear skin based on the Investigator's Global Assessment scores of IGA 0 and IGA 0/1, respectively
The difference in performance between the two drugs was especially pronounced in patients weighing more than 100 kg (220 pounds). For instance, 62.3% of guselkumab recipients weighing 100–110 kg had IGA 0/1 responses at week 48, while 44.4% of secukinumab recipients did. 
The findings are significant because people with psoriasis have a higher prevalence and incidence of obesity than the general public, said Dr. Lloyd Miller, vice president, immunodermatology disease area leader at Janssen. 
Psoriasis involves systemic inflammation that can trigger a cascade of responses, leading to an increased risk of conditions ranging from metabolic syndrome to arthritis. 
"Psoriasis goes beyond skin deep," Miller said. Psoriasis patients have elevated levels of inflammatory mediators in their blood. 
"We know there are long term effects of having all this background inflammation" associated with psoriasis, Miller said. 
The fact that Tremfya is effective in many heavier patients is important because "obesity can also affect the patient's response to treatment," Miller said. 
---
Filed Under: clinical trials, Dermatology, Drug Discovery, Immunology
---