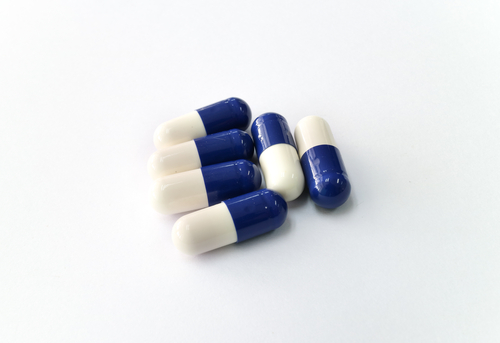 The path to marketing an effective drug for Duchenne muscular dystrophy (DMD) hit another snag earlier this week.
PTC Therapeutics, a drug maker located South Plainfield, NJ, received a Refusal to File letter from the Food and Drug Administration (FDA) for PTC's DMD candidate Translarna. The document explained PTC's marketing application needed more information to warrant an in-depth review, according to the company's press release.
DMD is a rare genetic disorder with no cure that induces gradual muscle loss by inhibiting the growth of a protein called dystrophin. It mostly affects young boys, according to the Muscular Dystrophy Association. The lack of this protein can make it difficult for afflicted individuals to breathe or move after a certain amount of time.
Translarna, along with rival drugs made by Sarepta Therapeutics and BioMarin Pharmaceuticals, are being scrutinized as potential treatments for DMD since the drugs are aimed at producing higher levels of dystrophin, reports STAT.
However, the one thing all of these companies have in common is that they've submitted applications with insufficient information in hopes of being the first to market.
FierceBiotech writes that PTC felt it could present a compelling case to the FDA for Translarna's ability to treat a subpopulation of DMD patients even though the drug failed a Phase 2b study and a Phase 3 study last fall. The drug was unable to prove it could help patients walk better versus a placebo.
Sarepta and BioMarin received similar rejections after an agency advisory panel determined clinical trial data failed to prove these drugs were effective in helping treat DMD.
Research and consulting firm GlobalData released a report last year saying the global Duchenne muscular dystrophy market will be worth $990 million by 2019. Fast clinical development and significant demand for the aforementioned drugs will help propel that growth, the report predicted.
The report's author stipulates, though, there needs to be better tools for measuring clinical efficacy for DMD patients because there are multiple variants of the disorder, and the common method of using a six-minute walk test as the primary clinical endpoint is not reliable.
It's unknown how these developments will impact the DMD pipeline going forward, but early research suggests the controversial gene-editing technique, Crispr-Cas9, could be a viable alternative. 
R&D 100 AWARD ENTRIES NOW OPEN:
Establish your company as a technology leader! For more than 50 years, the R&D 100 Awards have showcased new products of technological significance. You can join this exclusive community! Learn more.
---
Filed Under: Drug Discovery
---