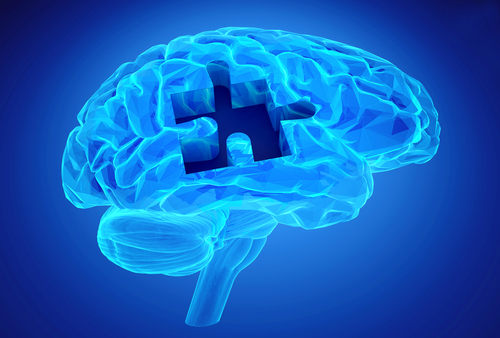 ​Statins, popular cholesterol-lowering drugs, do not appear to cause short-term memory loss after all, according to a large recent study in JAMA Internal Medicine.
The study, which looked at some one million patients, indicated past memory-loss reports may have been hampered by detection bias, as both statin users, and users of non-statin lipid lowering drugs (LLDs), reported some memory loss.
"This is a fascinating paper," said Seth Martin, M.D., M.H.S., assistant professor of cardiology at Johns Hopkins University Medical School. Uninvolved with the new study, Martin told Drug Discovery & Development: "The authors undertook a challenging analysis here and certainly had access to a big data. The authors conclude that `either all LLDs cause acute memory loss regardless of drug class, or the association is the result of detection bias rather than a causal association.' I think the totality of other current best evidence would say that it is detection bias, not a causal effect." 
Brian Strom, M.D., M.P.H., chancellor of Rutgers University Biomedical and Health Sciences, is lead author on the new paper. "I did not expect to see the same positive finding with both statins and other lipid lowering drugs, indicating that the statins probably are not really causes of memory problems," he told Drug Discovery & Development. "I think our results are very reassuring about the effects of statins, indeed."
Different drugs and pathways—yet same effect?
The retrospective study looked at new statin users in comparison with non-users, and with users of non-statin LLDs. The latter had never been tried before.
The 1987-2013 data in the study was taken from The Health Improvement Network database of routine information gathered by U.K. general practitioners.
The study examined 482,543 new statin users; 482,543 non-users; and 26,484 non-statin LLD-users. All were matched by age, sex, and length of enrollment. A case-crossover study of 68,028 patients with acute memory loss also looked at statin exposure at various times pre-memory loss: within 30 days before the memory loss; between 31 and 60 days before the memory loss; between 150 and 180 days before the memory loss; and between 270 and 300 days before the memory loss.
Excluded were patients with a past record of Alzheimer's disease and dementia, among others.
More statin-users than non-users said they experienced some short-term memory loss in the 30 days after taking the drugs. However, non-statin LLD users also reported some short-term memory loss. Since the non-statin drugs operate via very different pathways, this was evidence that detection bias may have been the culprit, all along. That is, patients on lipid-lowering drugs simply saw their doctors more often, and may have been more diligent and aware of their health, than non-users.
Past studies—including a Mayo Clinic Proceedings review by Martin– have found statins may be outright protective against long-term memory problems like dementia. Some challenge this, arguing that more rigorous long-term memory studies are needed, Martin told Drug Discovery & Development. Still, it remains potentially quite significant that statins may not harm short-term memory.
Science: never complete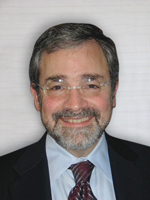 However, Strom told Drug Discovery & Development: "Science is never complete.  The first thing I would propose is for others to reproduce our study, in different data."
Martin agreed. He noted that large studies like Strom's are about "the average patient. The problem with any large trials or large 'epi' studies like this—why they may not settle the issue—is that they focus on the population average effects."
Martin noted his team recently published an opinion piece in Drug Safety "dealing with the topic of PCSK9 inhibitors, low cholesterol, and the possibility of neurocognitive adverse events. We cover the statin experience and suggest that the best way to sort out causality in this field is 'n of 1 trials.' I really think that would be most useful. N of 1 trials address individual level effects, and therefore, really may settle the issue."
Kristopher Swiger, M.D., a Vanderbilt University cardiology fellow who co-wrote the Drug Safety piece with Martin, was also uninvolved with the new research. He told Drug Discovery & Development the authors of the new study "did their best to control for bias, but it is challenging to do so in an observational database study.  The propensity score, and attempt to observe a re-challenge analysis, are commendable.  I suspect they were unable to completely control for ascertainment bias, such that patients prescribed statins visited their doctor more often, were more likely to discuss memory issues given the popular debate regarding statins and cognitive impairment, and their physicians were similarly more likely to ask the patient if they experience these adverse effects."
Swiger noted Hopkins' earlier meta-analysis of small randomized trials that evaluated cognition following statin use "found no overall signal for cognitive adverse events.  The present study is quite large, and therefore able to pick up what appears to be a very rare, if present, side effect, but suffers from biases not found in randomized studies."
Swiger contended that "an n-of-1 design for patients experiencing cognitive adverse events would address the limitations of large database studies, as well as small randomized trials enrolling predominately health volunteers.  This has been previously done for muscle pain felt related to statin therapy and the results were reassuring such that the majority of patients chose to return to statin therapy." 
Strom concurred, if he noted that some of the above have already been done.  "I agree," he told Drug Discovery & Development. "This is why we added the second control group of people with other lipid-lowering drugs, and indeed the risk disappeared in the process. The central point of our study—the increased risk is not likely to be biologic—seems to be exactly what they are saying as well, and is consistent with their meta-analysis. An n-of-1 design is also within our study, and again was reassuring."
---
Filed Under: Drug Discovery
---