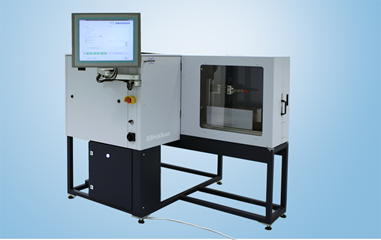 Bruker Corp., a 2015 R&D 100 winner, is showing no signs of a slowdown in 2016.
The manufacturer of scientific instruments for molecular and materials research, as well as for industrial and applied analysis held a press conference at Pittcon 2016 last week in Atlanta to introduce close to a dozen new products in various markets, including pharmaceutical, microscopy, nanoanalysis and more. 
For the pharmaceutical market, the Massachusetts-based company introduced the new Honey Profiling module of the NMR FoodScreener, which has quickly gained acceptance by major global food analysis labs and honey-packers because if its capabilities to rapidly and cost-effectively detect adulteration and mislabeling of content or origin.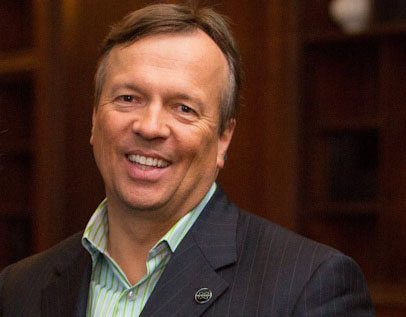 "It is really quite remarkable how powerful, yet productive and easy-to-use FT-NMR has become in recent years in clinical metabolomics research and small-molecule quantitative mixture analysis, without the need for any chromatography," Bruker President & CEO Frank Laukien told R&D Magazine in regards to this product. "The reasons for these recent developments and this rapidly emerging trend are really quite fundamental, as in FT-NMR of liquids simply all hydrogen atoms are detected and can be counted, without any quantitative discrimination or suppression effects. As a result, in just a few minutes, fully automated NMR workflows have the fundamental advantage that they can very precisely and robustly quantitate the 100-200 most abundant metabolites or small molecules in body fluids, wine, fruit juices, honey, edible oils, or other beverages, with inherently much tighter quantitative accuracy than even GC-MS or LC-MS."
Bruker also showcased the SiBrickScan (SBS), the first at-line FTIR instrument allowing for the quantification of interstitial oxygen in complete silicon bricks and ingots. This system is a big step forward for Si wafer producers. Unlike previous approaches, the SBS doesn't need the preparation of thin samples, but directly determines the oxygen gradient along the ingot main axis for fast and economic QC, according to Bruker.
Additionally, Bruker BioSpin Group introduced LabScape, a flexible new approach to instrument life-cycle management, maintenance and service. The LabScape suite of laboratory services includes maintenance, repair and upgrade agreements for magnetic resonance and preclinical imaging product lines.
Bruker won a 2015 R&D 100 award in the category of Lab Instruments for its BRAVO handheld Raman spectrometer. The company has won close to 20 R&D 100 Awards over the years.
R&D 100 AWARD ENTRIES NOW OPEN:
Establish your company as a technology leader! For more than 50 years, the R&D 100 Awards have showcased new products of technological significance. You can join this exclusive community! Learn more.
---
Filed Under: Drug Discovery
---