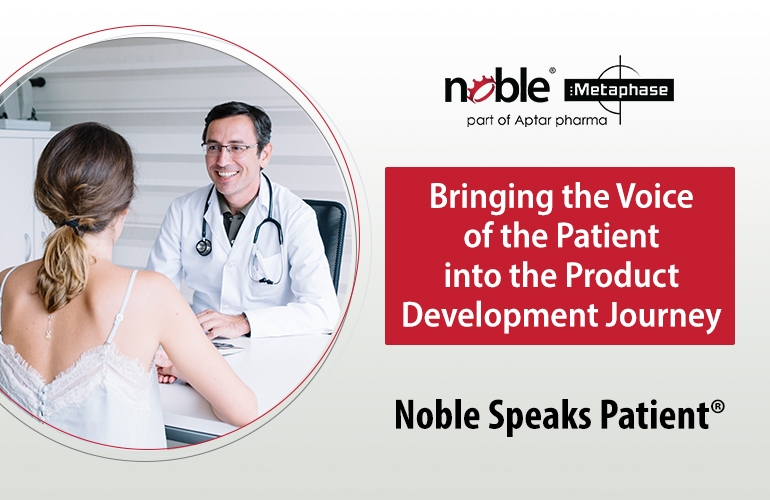 By Tim McLeroy, Executive Director of Marketing and Patient Services, Noble International
At Noble, the patient journey drives everything we do. Our patient-centered approach pushes us to fully understand and characterize patient needs, providing data and experiences that help us ease the burden and anxiety of self-administered treatments.
While drug delivery devices are well designed to address a general patient population, too often challenges and anxieties that patients experience negatively impact their compliance and adherence to prescribed regimens. The capabilities of users are a cornucopia of aging and/or disease factors that can lead to tremor, diminished hand strength, dexterity & haptic feedback, challenged vision, and compromised cognitive processing. A patient-centered strategy takes all these factors into account to deliver device design & training solutions with effective user experiences.
If patients are to become and remain adherent to their self-injection regimen, and realize positive health outcomes, they must be provided the tools to succeed – and most importantly, the voice of the patient must inform product design development. This is where Noble, an Aptar Pharma company, has invested significant resources to help improve the patient experience through understanding human factors and behavior as it relates to product design and how to optimize the patient experience.
Recently, Aptar Pharma, a global leader in drug delivery and active material science solutions and services expanded its design and human factor capabilities through the acquisition of Metaphase Design Group, Inc. a leader in combining the science of human factors engineering and ergonomics to product design.
Metaphase is a world-leading expert in ergonomic product design and a specialist in the design of high touch products and packaging in medical, pharmaceutical, and consumer product industries. Metaphase combines decades of research, human factors, and industrial design experience with experts in user insights, usability, hand function, ergonomics, and all phases of design. Its user centered solutions enable brands to optimize the User Experience (UX), with intuitive, easy to use device designs that are cost effective to manufacture, with onboarding & training solutions that preserve the dignity of the end user.
This acquisition expands Aptar's portfolio of services to be a single source provider to its pharmaceutical and biotech customers throughout their drug development journey. Additionally, this enhances Aptar Pharma's ability to transform ideas into user-centric solutions by capturing the voice of the end user every step of the way, from formulation to design device capabilities, and bring best-in-class drug delivery solutions to market.
Metaphase has integrated into Noble, an Aptar Pharma company and a world leader in drug delivery training device programs, medical device training solutions, market insight services and patient onboarding strategies. Aptar Pharma's patient centric approach improves product development through a three-step development pathway: Ideate. Validate. Educate.
In essence, this development pathway elevates the patient-centric approach: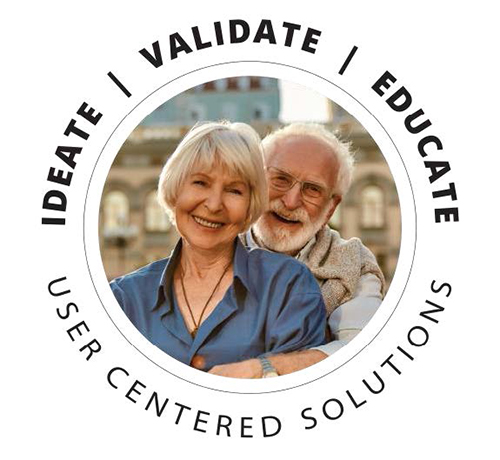 Ideate:
Use a combination of research tools & techniques to observe and study how people think, feel, and behave when using your product. Listen to what they say, then compare this to how they really behave.
From these observations distill users' patterns to define product features, workflows, training regimes, etc., into Ergonomic & Design Guidelines.
Validate:
Integrate quality systems, regulatory support, design controls, and human factors studies to codify and evolve concept design options.
Use iterative Formative Usability studies, with all User Types, to refine to the best design, the one that delivers the most potent Patient Experience.
Educate:
Development of resettable patient training devices that mirror actual auto-injectors, prefilled syringes, respiratory devices and on-body devices in form and function allowing patients to practice the correct self-administration process and assist them to overcome their anxieties related to it.
User friendly patient training videos that provide end users with accurate and impactful instructions on how to properly administer the devices
The value proposition of this integration is a win-win for patients, healthcare providers and pharmaceutical device manufacturers. Through Noble's risk mitigation solution, interface risks can more adequately be identified, and device safety and effectiveness can be more accurately measured and validated. This also contributes to a more structured patient training and onboarding program based on residual risk and patient-specific use environments. Most importantly, the patient experience can be optimized, and residual risks can be more effectively managed.
Noble Speaks Patient®
Noble combines its expertise and understanding of patients' self-administration anxieties with its product design and engineering expertise to develop, manufacture and commercialize robust training solutions for patients who self-administer drug therapies.
These training solutions encompass drug delivery training devices that mimic the exact feel, force, and function of the real drug delivery device after which its modeled. Our product portfolio includes self-administration devices such as autoinjectors, prefilled syringes, nasal devices, and pulmonary devices.
In addition to Noble's broad assortment of training devices, we offer our clients a variety of consulting services that help to accelerate and de-risk their product launches while meeting the needs of their patients. Those services include: • Market Insights • Human Factors • Device Design • Regulated Device Development • Packaging Design & Production • IFU Design • Training & Comparison Videos • Digital Health Solutions (AdhereIT®®)
To learn more about how Noble's patient-centric training solutions and digital health solutions are increasing positive outcomes for HCPs and their patients, visit gonoble.com.
Sponsored content by Noble
---
Filed Under: Sponsored Content
---