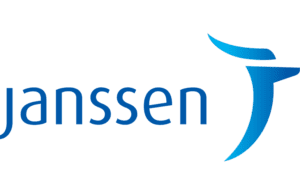 A recent comprehensive network meta-analysis (NMA) concluded that Tremfya (guselkumab) from Janssen (NYSE:JNJ) ranked highest for the overall level of skin clearance among 23 treatment regimens for active psoriatic arthritis (PsA).
The NMA drew on data from 33 Phase 3 randomized clinical trials. Of those, 15 were targeted PsA therapies such as the IL-23p19 inhibitors such as guselkumab and risankizumab (Skyrizi) from AbbVie (NYSE:ABBV). Also included were tumor necrosis factor inhibitors (TNFi) and Janus kinase inhibitors (JAKi), such as Rinvoq (upadacitinib), which won FDA approval for PsA in December 2011.
"All of the drugs that have been approved for treating psoriatic arthritis were analyzed as part of this NMA," said Dr. Philip J. Mease, a rheumatologist affiliated with the Swedish Medical Center/Providence St. Joseph Health and the University of Washington in Seattle.
Guselkumab, at two different doses, ranked first and second for skin clearance based on the Psoriasis Area Severity Index (PASI) 90 response in the NMA.
Its high ranking for skin clearance "makes sense because we know that interleukin 23, as a pro-inflammatory cytokine, is a key player in the pathogenesis of psoriasis."
In terms of joint inflammation improvement based on the American College of Rheumatology (ACR20) response criteria, guselkumab fared similarly to other treatments.
"Although there were several drugs, including the intravenous TNF inhibitors, that ranked slightly higher from an ACR20 point of view, guselkumab came out in line with the effectiveness of the subcutaneously injected TNF inhibitors and IL-17 inhibitors," Mease said. "Even though guselkumab is really known for how highly effective it is in the skin, it did very well in the joint aspect."
The drug also had a relatively low level of serious adverse events.
Data from three guselkumab trials — DISCOVER-1 and -2 and COSMOS — went into the NMA. The three trials had different patient profiles.
DISCOVER-1 involved a portion of patients with some previous biologic exposure, while DISCOVER-2 focused on biologic-naive patients. Conversely, COSMOS solely involved patients who had been on biologic agents previously.
When asked what rheumatologists should glean from the recent NMA, Mease said the data help provide more nuance in selecting an appropriate treatment for a given patient. "If a person [with PsA] has bad skin disease, then that's going to put the IL-23s a little bit higher on the choice ladder," Mease said. "It will also put the IL-17s further up the choice louder than, say, the TNF inhibitors."
If, on the other hand, a PsA patient has minimal skin disease and is mainly worried about the musculoskeletal aspects of the disease, the treatment options are more equivalent. "One of the 10 of the intravenous TNF inhibitors ranked a little bit higher," but other than that, the patient's preference can guide drug selection. "Does the patient want a drug that's given every two weeks or a drug that's given every two months?" Mease asked. "How does the patient feel about the safety aspects? What is the formulary manager thinking about how to order these drugs?"
Such considerations go into the "sort of algorithmic thinking that the clinician is doing with the patient and allows them to make their choice," Mease concluded.
---
Filed Under: Dermatology, Rheumatology
---