Every day packages pour into offices and homes. Yet, thoughts about the integrity of that package are rare, unless there is a glaring hole or tear in the primary packaging. When dealing with medical packaging, however, failures are serious business and may compromise patient safety. After encountering a packaging test failure, manufacturers can incorporate adjustments to ensure sterile barrier integrity.
In a device or drug product's development lifecycle, the importance of packaging can sometimes be overlooked until a packaging subject matter expert is consulted. This should be early on in the packaging design process to help avoid common pitfalls later in development, or worse, issues with validation/qualification for clinical or commercial distribution.  
The proper packaging must meet requirements for form, fit and function; part of that function requires upholding and protecting the sterile barrier. This balancing act highlights the impact poor quality packaging can have on the sterile components, which will contain the drug product, and must not be overlooked. Manufacturers who do not understand or emphasize the critical elements of a good package in the design phase may discover later that the package is unsuitable after sustaining one or more failures during validation testing. Ineffective packaging can negatively impact a drug's quality and efficacy and cost the manufacturer millions of dollars in wasted expenditures.
Once expertise has established with regard to the right packaging for the product configuration, then it must adhere to the design requirements. This is where preliminary testing through design of experiments (DOEs) or other packaging engineering studies comes in.
Establish your company as a technology leader. For 50 years, the R&D 100 Awards, widely recognized as the "Oscars of Invention," have showcased products of technological significance. Learn more. 
Before package testing commences, there are several factors that should be considered, such as sample size, test method(s), acceptance criteria, dunnage material or product, use of controls, thermal conditioning (hot and/or cold, transportation simulation testing and cost to name a few. What combination of variables you choose in a packaging test validation procedure can be based on a properly done risk assessment that exposes any risks to your packaging system or configuration. All perceived risks need to be identified at the onset.
The Importance of Validation Testing
If packaging fails to perform as expected, or manufacturers encounter a test failure, it does not automatically mean that the packaging is inadequate. However, it does demand evaluation, and failures can be overcome by making adjustments to processes and/or packaging. Investigating a packaging failure starts with the four most common failure points encountered in sterile barrier packaging validations:
Oversealing, Undersealing and Seal Defects
Tears/Pinholes
Packaging Configuration
Compatibility with Sterilization
Oversealing a porous bag made of XD3 film and Tyvek can result in a package failure by causing tearing and delamination. Oversealing or a hyper-seal can produce a thinning of the material at the seal weld, which is the result of using too much heat, pressure and dwell time. Some manufacturers purposely produce such a seal since it provides a clean, clear and transparent appearance. Forensic examination has shown heat to migrate outside of the seal, which can cause damage and possibly lead to a package integrity failure. Manufacturers may want to consider lowering sealing temperature and re-evaluating the parameters in the sealing window. Seal defects can often be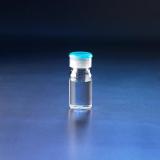 traced back to problems associated with the sealing process. If the sealing equipment is suspect in not creating a good seal, then it is important to consider whether the gauges are calibrated and any seal gaskets and tooling are in good working order. Undersealing can produce weak or light seals. When defining the minimum seal strength requirements for a package, it is critical to verify that the sterilization and distribution environments can be rigorously endured.
Tears/pinholes are often a result of blunt or sharp objects penetrating the protective carton and impacting the sterile barrier of the product/package either during transportation or in warehouses. However, pinholes can stem from a myriad of sources.  There are two primary tests for package integrity to check for pinholes: the Methylene blue test and bubble internal pressurization. The Methylene blue test is mainly a test of the seal, but the bubble test places packages in a water bath and submerges the contents under pressure.  Both are excellent tests, but the Methylene blue dye test is more sensitive. Common test methods have size limits in the range 25 to75 microns for detecting pinholes. These sizes are large enough to allow microbial penetration.   
Packaging Configuration. Manufacturers must decide on the type of carton or container to use, or the quantity of product inside a sterilizable bag or nylon/polyethylene vacuum bag. Is a breather bag and/or a polyethylene carton liner required? How much product should go into a bag? Generally speaking, the advice given in the sealing industry is to use a maximum 75 percent product filling in a vacuum bag. The carton or carrier should not be over packed, and a gap or head space of ½ inch should be maintained between the product and the carton to prevent the contents from mechanical damage. Other considerations are use of rigid inserts and other cushioning materials that will protect contents during shipping. Sharp edges or corners in packing materials should also be avoided. When it comes to internal packaging such as tubs and trays, edges should not be sharp when contained inside a plastic or poly bag, foil bag or high density polyethylenebag. Tubs/trays should have radii or rounded corners. These are protective measures that can help avoid a package integrity failure that compromises the sterile barrier.
Compatibility with Sterilization. The package material and parts must fit the process. For example, steam sterilization requires porous bags to sterilize the internal components. Consideration of the kind of package and interior configuration will impact how the sterilant penetrates. Internal packaging components may have too many contours, which may prevent the parts from adequate exposure, whether by electron-beam irradiation, gamma radiation, ethylene oxide gas or steam sterilization.
Packaging is not an afterthought, especially when considering the hazards of the distribution process, which can find entry points into vulnerable packaging systems. If you don't have sufficient historical data, materials should be tested to their natural limits and breaking points. Sterile barrier failures can ruin a manufacturer's reputation and result in costly product recalls and forfeiture of future sales. Engaging with a packaging subject matter expert early on in the design and development phase will help manufacturers create the best possible package for a device or drug product, pinpoint areas of risk, and understand quality and regulatory hurdles for safeguarding the chosen packaging solution. Packaging experts can be an invaluable asset that may help to ensure drug product packaging adheres to design requirements, upholds and protects the sterile barrier and passes tests for form, fit and function.
---
Filed Under: Drug Discovery
---