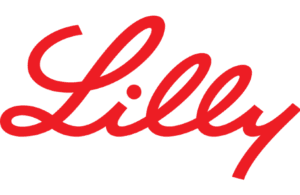 FDA has approved Mounjaro (tirzepatide), the first glucose-dependent insulinotropic polypeptide (GIP) and glucagon-like peptide-1 (GLP-1) for treating adults with type 2 diabetes.
Developed by Eli Lilly and Co., tirzepatide could quickly become a mega-blockbuster. Annual sales of the drug could approach $14 billion by 2030, according to Mizuho Securities.
To win approval, Lilly provided data from the Phase 3 SURPASS clinical studies showing that it supported superior A1C reductions than all comparators, including insulin glargine and insulin degludec. The SURPASS trials also pitted tirzepatide against metformin, SGLT2 inhibitors and sulfonylureas.
The drug could emerge as an important therapy for diabetes, FDA noted in a press release. "Given the challenges many patients experience in achieving their target blood sugar goals, today's approval of Mounjaro is an important advance in the treatment of type 2 diabetes," noted Dr. Patrick Archdeacon, associate director of the Division of Diabetes, Lipid Disorders, and Obesity in the FDA's Center for Drug Evaluation and Research, in a news release.
The drug also has the side effect of weight loss, although it is not indicated for obesity. Volunteers in the SURPASS trials lost an average of 12 and 25 lb., depending on dose level.
In the SURMOUNT-1 study, the drug yielded up to 22.5% weight loss in overweight or obese adults.
Lilly will market the drug in an auto-injector pin with a hidden needle. It will be available in six doses ranging from 2.5 to 15 mg.
LLY shares were mostly flat, holding steady at $291.63.
Lilly is also pursuing commercialization of tirzepatide in Europe, Japan and other regions.
The company is investigating tirzepatide for potential indications including heart failure, obesity and non-alcoholic steatohepatitis.
---
Filed Under: Metabolic disease/endicrinology
---