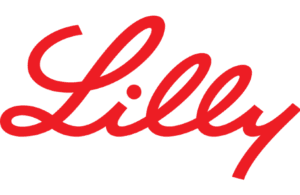 Eli Lilly and Co. (NYSE: LLY) has announced that tirzepatide enabled trial participants to lose up to 22.5% of their body weight in the SURMOUNT-1 study.
Study volunteers receiving tirzepatide lost up to 52 lb. (24 kg) in the 72-week Phase 3 trial. A total of 55% of those receiving a 10 mg dose lost at least 20% of their body weight while 63% of those on a 15 mg dose hit the same benchmark. Only 1.3% of those taking placebo had the same level of weight loss.
Tirzepatide is a glucose-dependent insulinotropic polypeptide (GIP) receptor and glucagon-like peptide-1 (GLP-1) receptor antagonist.
It is thus broadly similar to Novo Nordisk's semaglutide, a glucagon-like peptide 1 (GLP-1) receptor antagonist that has achieved strong growth in diabetes as Rybelsus. Demand appeared to be strong for Wegovy, an injectable semaglutide formulation that won FDA approval for supporting weight management in June 2021, but the drug has faced supply challenges in the U.S.
A report in NEJM found that semaglutide recipients on a reduced calorie diet lost 14.9% of their body weight after 68 weeks.
Tirzepatide outperformed popular diabetes drugs in head-to-head clinical trials, according to a GlobalData from 2021 
In Lilly's SURMOUNT-1 study, tirzepatide reached both co-primary endpoints related to mean percent change in body weight from baseline and weight loss of at least 5% relative to placebo.
"Obesity is a chronic disease that often does not receive the same standard of care as other conditions, despite its impact on physical, psychological and metabolic health, which can include increased risk of hypertension, heart disease, cancer and decreased survival," said Dr. Louis J. Aronne, investigator of SURMOUNT-1, in a news release. "Tirzepatide delivered impressive body weight reductions in SURMOUNT-1, which could represent an important step forward for helping the patient and physician partnership treat this complex disease."
LLY shares ticked up 4% to $297.27 after announcing the news. Novo Nordisk dipped by about 1% to $110.19.
---
Filed Under: Metabolic disease/endicrinology
---