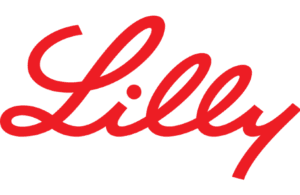 Eli Lilly and Company (NYSE:LLY) has announced that recent Phase 3 data suggest Taltz (ixekizumab) was effective in the long-term management of axial spondyloarthritis (axSpA).
Taltz, an interleukin-17A antagonist, is currently indicated for plaque psoriasis, psoriatic arthritis and active ankylosing spondylitis.
In the COAST-Y study, Taltz demonstrated long-term improvements in patients' symptoms with the two subtypes of axSpA. The first, known as radiographic axSpA (r-axSpA), involves defined structural damage of the sacroiliac joints evident on x-ray films. The second type, known as non-radiographic axSpA (nr-axSpA), lacks such structural damage.
The former can lead to substantial reductions in quality of life. "If left uncontrolled, individuals living with active radiographic axSpA can experience severe, chronic pain and structural damage in the spine that can lead to fusion of the spine and loss of mobility," explained Dr. Walter P. Maksymowych, professor of medicine at the University of Alberta, who was the senior author of this analysis. "Most patients treated with ixekizumab did not show structural damage progression at two years, and the degree of progression was small," he said in prepared remarks.
In the COAST-Y, the researchers used the Assessment of SpondyloArthritis International Society (ASAS) diagnostic criteria to assess improvements in clinical trials. The criteria include the following domains: patient global assessment, pain assessment, function and inflammation. ASAS40 response requires an overall improvement of at least 40% and an improvement across three of the four domains.
In the COAST-Y study, 56.7% of patients who received 80-mg doses of Taltz every four weeks for two years achieved an Assessment of SpondyloArthritis international Society response (ASAS40) of 40%.
---
Filed Under: Rheumatology
---