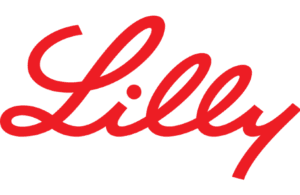 Eli Lilly (NYSE:LLY) has announced promising results from a Phase 3 study of patients with moderate-to-severe atopic dermatitis (AD).
At 16 weeks, 70% of patients with moderate-to-severe atopic dermatitis (AD) taking both lebrikizumab and standard-of-care topical corticosteroids (TCS) achieved at least 75% improvement in overall disease severity (EASI-75*) in the ADhere trial.
The company made the announcement at the fourth annual Revolutionizing Atopic Dermatitis (RAD) Conference.
The combination of lebrikizumab, an experimental investigational interleukin (IL)-13 inhibitor, and topical corticosteroids also resulted in itch symptoms, sleep and quality of life compared with placebo and topical steroids.
"Today's ADhere data, together with results from the ADvocate monotherapy studies, demonstrate the potential for lebrikizumab to reduce disease burden and provide relief for people with uncontrolled atopic dermatitis when used either alone or combined with topicals," said Dr. Eric Simpson, professor of dermatology and director of clinical research at Oregon Health & Science University in Portland, and principal investigator of ADhere. "Lebrikizumab specifically targets the IL-13 pathway, which plays the central role in this chronic inflammatory disease," Simpson said in a statement. "These results strengthen our understanding of lebrikizumab in atopic dermatitis and help establish it as a possible new treatment option."
Sanofi and Regeneron have won FDA approval for Dupixent (dupilumab), a biologic blocking IL- 4 and IL-13 for atopic dermatitis.
Dupixent is also indicated for some asthma patients and as an add-on maintenance treatment for adults with inadequately controlled chronic rhinosinusitis with nasal polyposis.
IL-13 is involved in Type 2 inflammation in atopic dermatitis.
In the ADhere trial, 41% of patients receiving lebrikizumab and topical corticosteroids achieved clear or almost clear skin (IGA) at 16 weeks. Conversely, 22% of patients taking placebo plus topical steroids achieved the same benchmark.
---
Filed Under: Biologics, Dermatology
---