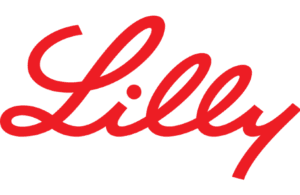 FDA's approval of Biogen's (NSDQ:BIIB) and Eisai's (TYO:4523) Alzheimer's drug aducanumab has resulted in significant gains in those companies' shares.
But Lilly's (NYSE:LLY) donanemab could be "perhaps better and cheaper," concluded a recent investor note from Truist.
Lilly recently announced that it plans to file for accelerated approval for donanemab in the second half of 2021 under the accelerated approval pathway. As a result, Truist has pushed its launch assumption up two years to 2023 and raised its sales projections for the amyloid-plaque clearing drug.
Assuming the amyloid hypothesis is valid, donanemab holds promise as a potential disease-modifying therapy. In a Phase 2 trial, the investigational drug appeared to promote roughly twice the plaque clearance at 18 months as aducanumab did. Earlier studies also suggested that donanemab cleared plaque aggressively. The potential cognitive benefits of that clearance, however, remain unclear.
[Related: Lilly's push for accelerated FDA approval of Alzheimer's drug donanemab]
The analyst firm's base case assumption for donanemab is that it would cost marginally less than aducanumab — $50,000 versus $56,000 annually.
Eisai's and Biogen's lecanemab has also recently received breakthrough therapy designation from the FDA to treat Alzheimer's disease.
While FDA's approval of aducanumab may have boosted donanemab's prospects, the latter drug's success is not guaranteed. Speaking in a call with UBS analysts, Dr. Jonathan Jarow, the CEO of the consultancy FDA Solutions (Miami), has projected that donanemab currently has a roughly 50/50 shot at approval.
Lilly is currently recruiting patients for a Phase 3 trial of the drug known as TRAILBLAZER-ALZ 2. The Phase 2 study is known as TRAILBLAZER-ALZ.
---
Filed Under: clinical trials, Drug Discovery, Neurological Disease
---