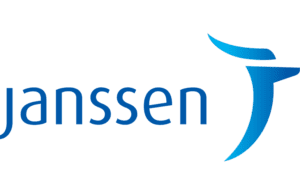 Psoriatic arthritis (PsA) is a complex heterogeneous disease involving the peripheral joints, affecting between 7% and 26% of psoriasis patients. Among the popular treatment options for psoriasis are tumor necrosis factor (TNF) inhibitors. A significant portion of psoriatic arthritis patients, however, fail to respond to TNF inhibitors. 
Janssen announced last month that Tremfya (guselkumab) fared well in such TNFi patients in the Phase 3b COSMOS trial published in Annals of the Rheumatic Diseases (ARD). Namely, the study found that a significantly higher proportion of patients with an inadequate TNF response who received Tremfya demonstrated improvement in joint signs and symptoms at week 24. Additionally, the study found that more Tremfya recipients had complete skin clearance than placebo recipients at the same interval. In addition, the study found that Tremfya-randomized PsA patients continued to maintain or see a numerical increase in improvement in signs and symptoms at week 48. 
The study met its primary endpoint of having Tremfya recipients achieve at least 20% improvement in the American College of Rheumatology criteria (ACR20) at week 24. 
The study "broadly showed efficacy in not just the peripheral joint symptoms, but also complete skin clearance, quality of life, physical function, all those other elements that go into treating psoriatic arthritis," said Dr. Soumya D. Chakravarty, senior director, strategic lead, rheumatology therapeutic area at Janssen Scientific Affairs, LLC. 
Chakravarty also noted that the COSMOS data showed that Tremfya had a consistent safety profile in line with the Phase 3 DISCOVER-1 and DISCOVER-2 trials, which formed the basis of FDA approval for Tremfya. 
"The COSMOS data indicate that Tremfya is an effective treatment option for these harder to treat refractory patients," Chakravarty said. 
Tremfya was first FDA approved for moderate to severe plaque psoriasis in 2017. FDA granted an indication for active psoriatic arthritis in 2020. 
There were more than just joint symptom improvements with the ACR20 response. There were also improvements in Tremfya recipients in the COSMOS study concerning physical function assessed through the Health Assessment Questionnaire Disability Index (HAQ-DI) and an instrument used to assess health-related quality of life known as Short Form Survey (SF-36). 
Tremfya recipients in the COSMOS study also had improvements in fatigue. "Fatigue is certainly a patient complaint right behind pain in dealing with psoriatic arthritis," Chakravarty said. "Looking at the COSMOS data through Week 24, there were higher proportions of patients treated with Tremfya who had clinically meaningful improvement in fatigue." 
"When you take this COSMOS data in totality, looking at physical function, health-related quality of life and fatigue in this TNF-inadequate responder patient population with PSA, it suggests that Tremfya is a therapeutic option for providers and their patients," Chakravarty said. 
A number of clinical trials have tested alternatives to TNF inhibitors in recent years. Last year, a study found that Lilly's (NYSE:LLY) ixekizumab (IXE) improved PsA symptoms in patients with an inadequate response to one or two TNF inhibitors. In addition, a 2017 study found that Pfizer's (NYSE:PFE) oral Janus kinase inhibitor tofacitinib was more effective than placebo in a similar demographic.  
---
Filed Under: clinical trials, Rheumatology
---