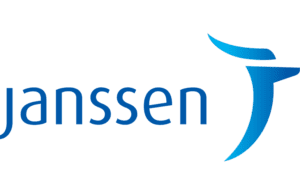 Johnson & Johnson's Janssen division (NYSE:JNJ) was among the first drug companies to prioritize oncology research. The company has more than three decades of experience in the domain.
Recently, Chimeric antigen receptor (CAR) T therapy has become one of the most exciting areas of research for cancer and other diseases for the company, said Mathai Mammen, global head of R&D for Janssen, in a recent interview.
CAR-T uses altered T cells to fight cancer. In recent years, FDA has approved several CAR T-cell therapies for cancer indications including multiple myeloma and certain types of leukemia and lymphoma. 
In the following Q&A, Mammen provides an overview of the company's CAR-T research while also touching on its work to revise the treatment of epidermal growth factor receptor (EGFR) mutant non-small cell lung cancer (NSCLC). He also touches on new potential indications for Nipocalimab, a fully-human aglycosylated immunoglobulin (Ig)G1 monoclonal antibody, and dishes on the company's investment in data science in the development of drugs and vaccines.
Drug Discovery & Development: Could you provide a brief overview of Janssen's work on CAR-T (including ciltacabtagene autoleucel) and explain how CAR-T is a "cross-functional innovation engine"?
Mathai Mammen: We're always advancing cutting-edge innovations to deliver new treatment options to people around the world. In recent years, CAR-T therapy has become one of the most exciting research areas for cancer and other diseases.
Cilta-cel, our investigational BCMA-directed CAR-T therapy, has demonstrated sustained efficacy and durable responses in heavily pretreated patients with relapsed/refractory multiple myeloma. Updated results [as presented at ASCO 2021] from the Phase 1b/2 CARTITUDE-1 study (n=97) with a longer-term follow-up at a median of 18 months showed an overall response rate of 98%, with 80% of patients achieving a stringent complete response, highlighting a deepening response over time (increasing from 67% as presented at ASH 2020). The results also showed 66% of patients were progression-free and alive at 18 months (95% Confidence Interval [CI], range, 54.9–75.0). No single or combination therapy has demonstrated such results in multicenter Phase 2 or 3 studies. Based on these clinical results and a safety profile demonstrated to date that it is manageable with low-grade cytokine release syndrome and less common high-grade toxicities, we believe cilta-cel may be a potential best-in-class CAR-T.
We look forward to presenting new data from our robust cilta-cel global clinical development program at the upcoming American Society of Hematology meeting in December.
We also believe that cilta-cel will have an important impact on frontline disease, and we have already initiated the first Phase 3 study in frontline myeloma.
In collaboration with Legend Biotech, we are harnessing our scientific, manufacturing, supply chain and commercialization expertise to bring cilta-cel to patients with multiple myeloma. To deliver a high-quality product and experience requires a truly cross-functional effort with careful coordination and integration between all of our functions – R&D, Supply Chain and Commercial, globally – and with treatment sites. Our deep experience in hematologic malignancies has allowed us to create unique and differentiating capabilities for CAR-T technology. Additionally, we have established a constellation for patient care solutions that support patient access, site training, proper cell handling and patient and caregiver support services, to name a few.
We are committed to innovation in cell therapy and advancing the science of multiple myeloma, building on our leadership in developing and delivering innovative medicines for patients with this intractable blood cancer.
Drug Discovery & Development: Can you provide an overview of Janssen's work on amivantamab combined with lazertinib in NSCLC, including takeaways from the Phase 1 CHRYSALIS study results?
Mammen: Janssen has an integrated strategy to shift the treatment paradigm in epidermal growth factor receptor (EGFR) mutant non-small cell lung cancer (NSCLC) by targeting this critical pathway from multiple angles. The combination of RYBREVANT (amivantamab-vmjw) and lazertinib, a novel third-generation EGFR TKI, provide increased suppression of EGFR cancer signaling by attacking the target through multiple distinct mechanisms of action to combat resistance and hopefully improve patient outcomes. To this extent, Janssen has initiated Phase 3 studies in both frontline and relapsed/refractory EGFR mutant advanced NSCLC (MARIPOSA and MARIPOSA-2).
At ASCO this year, Janssen presented updated data from the Phase 1 CHRYSALIS study showing treatment with the combination led to an objective response rate of 36% and a median duration of response of 9.6 months in patients with EGFR exon 19 deletion or L858R mutations whose disease had progressed after treatment with osimertinib but who were chemotherapy-naïve.
Furthermore, at the ESMO conference, preliminary data from the Phase 1b CHRYSALIS-2 study showed the combination can provide meaningful and durable anti-tumor activity in third line and later settings after progression on both osimertinib and platinum-based chemotherapy. These data reinforce the activity of this combination in an area of high unmet need as there are no therapies approved after failure of both osimertinib and platinum-based chemotherapy.
Drug Discovery & Development: Janssen is exploring several potential indications for Nipocalimab, including myasthenia gravis and rheumatoid arthritis. Could you provide a brief overview of Janssen's development work on the drug candidate following Janssen's acquisition of Momenta last year?
Mammen: The acquisition of Momenta last year provided Janssen with a tremendous opportunity to expand its leadership into autoantibody-driven diseases. In addition, we are focused on a pathway-centric drug development strategy by identifying diseases driven by a common immune pathway. This strategy allows us to pursue novel therapeutics that can differentially modulate that target pathway and enable us to impact many diseases with a single therapy, or as we refer to it, a "pipeline in a pathway." This is our precise approach for nipocalimab – a potentially best-in-class FCRN inhibitor.
Currently, we are evaluating the safety and efficacy of nipocalimab in Phase 3 clinical trials for generalized myasthenia gravis (gMG), a rare neuroimmune disorder. Results from our Phase 2 Vivacity – MG study were presented at the 2021 American Academy of Neurology meeting earlier this year and demonstrated favorable safety, tolerability, and efficacy of nipocalimab in addition to standard of care treatment in patients with moderate-to-severe gMG.
Beyond this, we currently have a significant development program for nipocalimab running in parallel across 10 additional indications that span both neuroscience and immunological diseases, including rheumatoid arthritis and rare disorders like warm autoimmune hemolytic anemia and hemolytic disease of the fetus and newborn.
Drug Discovery & Development: What is your vision for how data science can potentially improve the treatment of COVID-19, cancer, heart disease and neurological disorders?
Mammen: The Data Science team at Janssen Research & Development has already demonstrated impact in leveraging AI/ML and RWE to enhance value generation by improving the probability of success for our programs and accelerating how we execute our programs with the singular goal of driving more transformative medicines and vaccines.
We have well over 100 Data Science projects in the pipeline, and I will share a few of the key examples we're especially proud of:
COVID-19: We built a COVID-19 machine learning model with MIT that allowed us to predict and rank global hotspots for our Phase 3 vaccine trial with over 90% accuracy. As a result, we were able to cut a full six weeks off the vaccine timeline, achieve a 25% trial size reduction, and generate efficacy data across multiple COVID-19 variants of interest. Importantly, these trials were not only efficient but also inclusive and diverse in terms of African American and LatinX participation. This predictive site selection approach is now being scaled across our pipeline.
Heart Disease: Our team developed an algorithm for pulmonary arterial hypertension (PAH) that integrates into a healthcare provider's workflow at the earliest possible point in the patient journey – when they first receive an Electrocardiogram (ECG). With this algorithm, people can be diagnosed with PAH up to 3-5 years earlier with strong accuracy. This helps patients achieve diagnosis and necessary intervention sooner and allows us to accelerate our clinical trial timelines by finding patients in real-world settings who may not have been otherwise treated. We are now further validating these algorithms and assessing deployment opportunities.
Oncology: In oncology, targeted therapies rely on identifying patients with specific genetic markers who qualify for trial enrollment. Patients are often not sequenced to identify their mutational status, leading to late or misdiagnosis and poor outcomes. In bladder cancer, our team is applying newly developed, AI-based patient screening algorithms, which can determine FGFR mutations with high accuracy to expedite diagnoses and direct treatment earlier in the disease. This has led to an approximately 40% reduction in unnecessary genomic screening and an acceleration of FGFR-related clinical trials. We are now further validating these algorithms and deploying this algorithm in our clinical trials
As pioneers in this space, we have placed an early bet on the promise of data science and are already seeing tangible results. Enabling our success is our varied external partnerships, scalable internal data and analytic platform Med.ai, the Data Science talent on our teams – being "bilingual" in Science and Data Science. Finally, the integrated ways of working of our Data Science team in broader R&D end-to-end is what truly enables us to drive leading and industry-changing impact.
---
Filed Under: clinical trials, Drug Discovery, Oncology
---