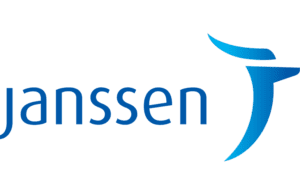 Janssen (NYSE:JNJ) recently presented new data on Tremfya (guselkumab) related to active psoriatic arthritis (PsA) at the American College of Rheumatology (ACR) Convergence while also publishing data in Arthritis & Rheumatology. Notably, guselkumab provided durable joint symptom and disease activity improvement with a consistent safety profile through week 100 in adults with active psoriatic arthritis (PsA).
Guselkumab first won FDA approval in 2017 for treating moderate-to-severe plaque psoriasis. The drug became the first interleukin (IL)-23 inhibitor to win an FDA indication for active PsA in 2020.
"We at Janssen are committed to this IL-23 pathway and understanding how it is driving disease," said Dr. Alyssa Johnsen, vice president, rheumatology and maternal-fetal immunology disease area leader at Janssen. The pathway is "very important for psoriatic arthritis and psoriasis, and we continue to investigate where it might be able to help patients and address unmet need," she added.
Guselkumab remains the only IL-23 inhibitor to win U.S. approval to treat both adults with active PsA and adults with moderate to severe plaque psoriasis.
Some of the most notable new data relate to the DISCOVER-2 Phase 3 trial focusing on patients with active PsA.
That study showed that a majority of biologic-naïve adults with PsA receiving guselkumab had improved joint signs and symptoms based on the American College of Rheumatology (ACR 20/50/70) scale. A majority also had complete skin clearance as measured by the Investigator's Global Assessment (IGA 0).
While guselkumab had a consistent safety profile across the DISCOVER-2 Phase 3 trial, Janssen has five-year data for its use in psoriasis. "While the disease is different, we can still look across all of those studies and look at the safety profile and see the consistent safety profile when we look at our psoriasis data and our data for psoriatic arthritis at six months, at one year and now at two years," Johnsen said.
Janssen also presented data related to its DISCOVER-1 and -2 trials at ACR Convergence, showing that guselkumab inhibited radiographic progression compared with placebo while supporting durable improvements in joint signs and symptoms.
To identify radiographic progression, a radiologist looks at X-rays to joint damage. "There's a rather elaborate scale they use to assess whether the joints are more narrow or whether there is erosion," Johnsen said. "And that just gets measured over time."
The need to gather data at relatively long intervals in psoriatic arthritis is one of the reasons for long-running clinical trials related to the disease. "It's a relatively slow process," Johnsen said. "There was minimal radiographic progression in the DISCOVER-2 trial for the patients on guselkumab, which is great news because we had seen data at six months to a year, and now we're looking at two years."
---
Filed Under: Rheumatology
---