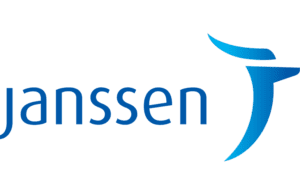 Janssen (NYSE:JNJ) has released new positive data for Stelara (ustekinumab) as first-line therapy in ulcerative colitis (UC) and treatment persistence in Crohn's disease (CD).
The data indicated that the monoclonal antibody Stelara was "the best choice" as a "first-line therapy in bio-naive patients with moderately to severely active ulcerative colitis and Crohn's disease," said Dr. Jan Wehkamp, vice president, gastroenterology disease area leader, Janssen Research & Development, in an interview.
In a separate analysis, Stelara led to more persistent therapeutic effects than Humira (adalimumab) at 12 months in bio-naive CD patients. Janssen gathered the CD data from de-identified health insurance claims.
Janssen presented the data, based on new modeling and real-world evidence analyses, at the American College of Gastroenterology Annual Scientific Meeting (ACG).
First-line Stelara patients with moderately to severely active UC tended to have a longer time in clinical remission or clinical response than UC patients who received the drug as a second- or third-line therapy.
In addition, Stelara was associated with postponing of surgery in UC patients and steroid-free remission in some patients.
The analysis of the UC data used a hybrid decision tree model using input assumptions primarily from clinical trials and a network meta-analysis.
Inhibiting both interleukin-12 and interleukin-23, Stelara first won FDA approval in 2009 for psoriasis.
Other indications followed, including moderately to severely active Crohn's disease in 2016 and moderately to severely active ulcerative colitis in 2019.
In terms of Janssen's plans in gastroenterology disease, Wehkamp said the company aims to strike a balance between being excited about its current portfolio and developing new drugs. "One principle for us is everything that we develop has to be better than what we already have," he said.
"The biggest competitor for myself and my colleagues at Janssen is internal — our biggest competitor is Stelara," Wehkamp said.
The company is also exploring combination therapies with a better safety and efficacy profile than combination therapies involving corticosteroids.
"We will have, hopefully, exciting discussions next year when we release the new data basically raising the bar," Wehkamp said.
---
Filed Under: clinical trials, Drug Discovery, Gastroenterology, Immunology
---