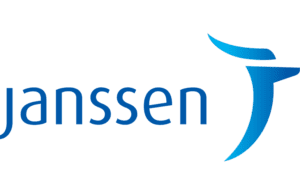 Johnson & Johnson's Janssen unit (NYSE:JNJ) has filed a submission of a Type II variation application to the European Medicines Agency (EMA) for the potential approval of Imbruvica (ibrutinib) with bendamustine and rituximab (BR) to treat adults with previously untreated mantle cell lymphoma (MCL).
The indication would cover patients who are not suitable for autologous stem cell transplantation (ASCT).
Bendamustine is a chemotherapy drug while and rituximab is a monoclonal antibody that slows or stops cancer growth.
JNJ shares ticked up 0.38% to $169.36 today.
Ibrutinib was jointly developed by J&J's Janssen Biotech unit and Pharmacyclics LLC, an AbbVie company.
In the U.S, the drug first won approval for mantle cell lymphoma in 2013. The drug has won a series of new indications since then.
A daily Bruton's tyrosine kinase (BTK) inhibitor, Imbruvica, is now indicated in Europe for MCL patients who have had at least one prior treatment.
An incurable blood cancer, MCL frequently requires multiple lines of treatment.
"Mantle cell lymphoma can be a difficult blood cancer to treat, and despite progress in this area over the last few years, an unmet need remains for new treatment approaches," said Dr. Edmond Chan, EMEA Therapeutic Area Lead Haematology, Janssen-Cilag Limited, in a statement.
As part of the submission, Janssen included data from the Phase 3 SHINE study (NCT01776840), which met its primary endpoint of progression-free survival.
Imbruvica generated $9.4 billion in revenue in 2020.
---
Filed Under: Oncology
---