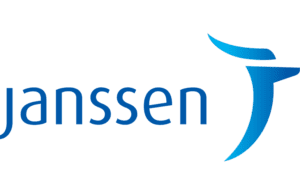 After recently sharing positive Phase 2b data related to its experimental respiratory syncytial virus (RSV) vaccine in seniors, Janssen (NYSE: JNJ) has launched a Phase 3 study of the vaccine. 
RSV is common and contributes to serious respiratory illnesses, including pneumonia in the elderly. The virus infects approximately 64 million people annually. 
The global EVERGREEN study will enroll roughly 23,000 adults 60 years of age and older. 
"Positive data from our first RSV vaccine efficacy study and the initiation of the Phase 3 EVERGREEN study are crucial milestones in the clinical development of our investigational RSV adult vaccine, which has the potential to safely and effectively prevent lower respiratory tract disease caused by RSV in older adults," said Dr. Penny Heaton, global therapeutic area head, vaccines at Janssen Research & Development. 
Currently, no vaccines are available for RSV, although several are in development. 
Pfizer (NYSE:PFE), for instance, has a Phase 3 clinical trial in the works known as RENOIR. GlaxoSmithKline (NYSE:GSK) is also developing an RSV vaccine and recently announced a study of it in expectant mothers.
FDA granted breakthrough therapy designation to its investigational RSV adult vaccine in 2019 for adults 60 and older. 
The investigational vaccine uses an adenovirus serotype 26 (Ad26)-based platform, which Janssen also used in its Ad26.COV2.S COVID-19 vaccine. 
Researchers have tried to develop vaccines against RSV since the 1960s. Early attempts, however, resulted in an experimental formalin-inactivated RSV vaccine later linked to vaccine-associated enhanced respiratory disease. That early experience considerably slowed attempts to develop RSV vaccines for decades.
Interest in developing RSV vaccines, however, has accelerated in recent years, as a 2019 paper in Nature Public Health Emergency Collection noted. That paper concluded that, in recent years, there had been "substantial progress in our understanding of the structure and function of the RSV glycoproteins and their interactions with host cell factors that mediate entry."
---
Filed Under: Infectious Disease
---