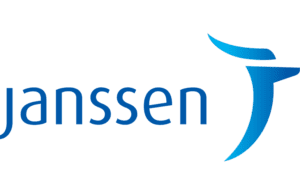 Janssen (NYSE:JNJ) has announced positive data from the first randomized controlled trial to test the safety and efficacy of combination therapy with an interleukin (IL)-23p19 subunit antagonist (guselkumab) and a tumor necrosis factor-alpha (TNFα) antagonist (golimumab) in ulcerative colitis.
In the Phase 2a VEGA study, 48% of patients who received combination induction therapy with guselkumab and golimumab were in clinical remission at week 38. By comparison, 31% of patients who received guselkumab alone had reached that state, while 21% of those on golimumab alone did.
Dr. Jan Wehkamp, vice president of Janssen R&D's gastroenterology disease area, said the company received significant positive feedback on the study at the United European Gastroenterology (UEG) Week conference held earlier this month in Vienna.
The VEGA study provided the first positive data on a combination therapy in immunology, Wehkamp said. Combination therapy is established in oncology, infectious disease, HIV treatment and hepatitis. But there had yet to be robust, sustained data showing the safety and efficacy of combination therapy in immunology until VEGA. "It never really worked," Wehkamp said. "But it wasn't because of a lack of trying."
The trial focused on adults with moderately to severely active ulcerative colitis (UC). One arm received 12 weeks of combination induction therapy with guselkumab and golimumab. After the induction phase, participants in that arm switched to guselkumab alone for maintenance.
The next arm received guselkumab alone, while the final arm received golimumab alone.
"The control was basically the treatment with the monotherapies," Wehkamp said.
The VEGA trial design had a final efficacy assessment at week 38. It used the modified Mayo score and the total Mayo score to determine clinical remission.
The study evaluated safety through week 50. "We were very pleased with the safety profile," Wehkamp said. "We did not see any adverse events difference between the three groups."
While acknowledging the study's relatively small size, Wehkamp said the safety and efficacy data are "very exciting."
First approved in 2009 for rheumatoid arthritis, psoriatic arthritis and ankylosing spondylitis, golimumab won an indication for UC in 2013. Guselkumab and guselkumab/golimumab combination therapy remain investigational treatments for UC.
The positive data from the VEGA trial support the company's strategy to pursue an indication for golimumab and guselkumab in inflammatory bowel disease. "We will pivot into Phase 2 programs in Crohn's disease and ulcerative colitis," he said. "We will take this proof of concept data and bring it to the next level."
Wehkamp stresses that the development program is not just a simple matter of combining guselkumab and golimumab. "It's a full, vetted new drug discovery program including safety and efficacy measurement in a large patient population," he said.
---
Filed Under: clinical trials, Drug Discovery, Gastroenterology
---