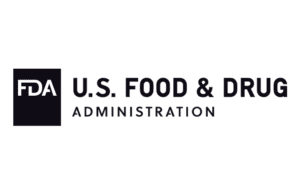 FDA will soon permit so-called "mix-and-match" COVID-19 boosters as it authorized boosters from Moderna (NSDQ:MRNA) and Janssen (NYSE:JNJ) today.
The move will give healthcare workers more leeway in administering boosters.
During last week's Vaccines and Related Biological Products Advisory Committee (VRPAC) meeting, preliminary results from a federally-funded study suggested that heterologous boosters were non-inferior to homologous boosters. "The heterologous [recipients] had as good or higher neutralizing antibodies following at day 15," said Dr. Kristen Lyke, a clinical translational investigator affiliated with the University of Maryland, who spoke during the VRBPAC meeting.
Although the research Lyke referenced was not powered to make definitive comparisons between various heterologous vaccine booster regimens, mRNA vaccines appeared to be more efficacious when used as boosters and overall.
The mRNA vaccine boosters from Pfizer (NYSE:PFE) and Moderna both led to more robust increases in antibody levels than the adenovirus-vectored Janssen vaccine. In addition, the Moderna and Pfizer vaccines performed similarly when used as a booster in the research, although individuals who received a Moderna primary vaccination series had higher antibody levels.
Lyke, however, noted that the researchers in the study tested a 100-microgram dose of the Moderna vaccine in the study, which is the same as the amount used in the primary series but double the dose Moderna plans to use for its boosters.
Data regarding the use of 50-microgram Moderna boosters are forthcoming, Lyke said.
When the Janssen Ad26.COV2.S vaccine was tested as a booster for recipients in fully vaccinated individuals, it did not yield the same level of neutralizing antibody titers as the mRNA vaccines. "Following the boost at day 15, we see evidence of a rise in binding antibodies, across the board" in recipients of the Pfizer, Moderna and Janssen vaccines. "However, there is about a 10-fold decrease in the response in the Janssen group as compared to the Moderna group and the Pfizer group," Lyke said.
On October 21, a CDC advisory committee will convene to discuss booster best practices.
To date, 105 million Americans have received the Pfizer vaccine. Another 70 million have received the vaccine from Moderna, and 15 million have received the Janssen vaccine.
---
Filed Under: Infectious Disease
---