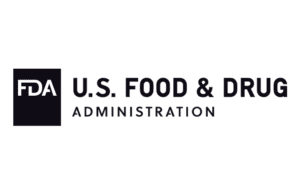 FDA is planning a series of virtual meetings of its Vaccines and Related Biological Products Advisory Committee (VRBPAC) throughout June.
In the meetings, the advisory committee will discuss authorizing the COVID-19 vaccine from Novavax (Nasdaq:NVAX) and authorizing the use of the vaccines from Moderna (Nasdaq: MRNA) and Pfizer-BioNTech (NYSE:PFE; Nasdaq:BNTX) in children aged 6 months to 5 years old.
The agency has tentatively scheduled three VRBPAC meetings for June 8, 21 and 22 to discuss offering the Moderna and Pfizer-BioNTech vaccines to younger children.
In addition, the FDA will meet to discuss the possibility of recommending modifying the strain composition of COVID-19 vaccines for the fall.
The VRBPAC is scheduled to meet on June 7 to discuss authorization of the Novavax vaccine in adults 18 and older.
The Novavax NVX‑CoV2373 vaccine has received conditional authorization from several regulatory authorities internationally. Its protein-based vaccine could potentially offer immunogenicity advantages when used as a booster, although data to confirm that hypothesis are scant.
During the pandemic, the FDA has often announced regulatory decisions related to COVID-19 vaccines on the heels of VRBPAC meetings.
Approximately 18 million children between the ages of 6 months and 5 years old in the U.S. are currently ineligible for COVID-19 vaccination. The omicron wave complicated clinical trials focused on testing COVID-19 vaccines from Moderna and Pfizer in young children.
Finally, on June 28, the advisory committee is scheduled to meet to discuss the possibility of updating COVID-19 vaccines before the fall to improve efficacy. Both Moderna, Pfizer and BioNTech had begun work on an omicron-specific vaccine.
"As we continue to address the ongoing COVID-19 pandemic, there are a number of anticipated submissions and scientific questions that will benefit from discussion with our advisory committee members," said Dr. Peter Marks, director of the Center for Biologics Evaluation and Research, in a statement. "We are providing a tentative schedule for discussion of these submissions, as these meetings will cover a number of topics that are of great interest to the general public. The agency is committed to a thorough and transparent process that considers the input of our independent advisors and provides insight into our review of the COVID-19 vaccines. We intend to move quickly with any authorizations that are appropriate once our work is completed."
After the agency has finalized the VRBPAC dates, it will make documents related to the forthcoming meetings publicly available.
---
Filed Under: Drug Discovery and Development
---