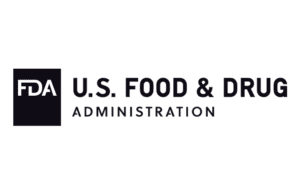 Health experts have insisted that the FDA accelerate the approval process for COVID-19 vaccines, starting with the Pfizer-BioNTech vaccine. The agency will reportedly begin a "sprint" initiative to accelerate its approval of that vaccine, which was the first to win emergency use authorization, according to multiple media outlets, including The Wall Street Journal.
Media reports suggest that the agency is planning on approving the Pfizer-BioNTech vaccine by Labor Day or earlier.
New COVID-19 vaccinations continue to flag behind late-spring levels, although they have recently increased slightly with the rise of the Delta SARS-CoV-2 variant.
In early May, Pfizer Inc. (NYSE:PFE) and BioNTech SE (NSDQ:BNTX) began the rolling submission process with the FDA for a Biologics License Application (BLA) for their COVID-19 vaccine. On June 1, Moderna (NSDQ:MRNA) reached the same milestone.
In early July, FDA granted priority review to the Pfizer-BioNTech vaccine.
The agency has cleared the Pfizer-BioNTech and Moderna vaccines under its emergency use authorization program.
The lack of full FDA approval for COVID-19 vaccines has made it difficult for some organizations to mandate vaccination.
The act of expediting the full review of the Pfizer-BioNTech vaccine, however, will likely delay the agency's attempts to ramp up site inspections and approve other therapies.
A May survey from KFF found that roughly one-third of vaccinated adults would be more likely to get vaccinated if FDA-approved COVID-19 vaccines were available.
FDA approval of the Pfizer vaccine would help boost vaccination rates, said Dr. Anthony Fauci in an interview with Reuters. Fauci is the director of the National Institute of Allergy and Infectious Diseases and chief medical adviser to the White House.
President Biden has said he anticipates COVID-19 vaccines to win full approval in early autumn.
Some employees facing vaccine mandates have suggested that such policies are illegal under 21 U.S.C. § 360bbb–3, which describes the authorization for medical products for use in emergencies.
Earlier this year, however, a federal judge denied a request for a temporary restraining order in one of the first lawsuits related to COVID-19 vaccine mandates.
Currently, nine states have passed laws to ban vaccine mandates. Some of those bans, however, apply only to vaccines that only have emergency use authorization.
---
Filed Under: Infectious Disease
---