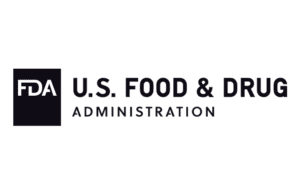 The Food and Drug Administration has concluded that the COVID-19 vaccine from Johnson & Johnson's (NYSE:JNJ) could rarely cause Guillain–Barré syndrome in which the immune system attacks the nervous system. A warning is forthcoming, according to media reports.
Researchers have also linked prior vaccines, including a swine flu vaccine introduced in the 1970s, with the syndrome, which destroys nerves and can cause paralysis and sometimes death. Most frequently, however, the syndrome predominantly affects the lower extremities before ascending to spread muscle weakness. Many people with the condition, however, recover.
Federal officials have concluded that recipients of the Johnson & Johnson COVID-19 vaccine are more likely to contract Guillain–Barré than the background population. A statement from Johnson & Johnson concluded that "the rate of reported cases exceeds the background rate by a small degree."
FDA stopped short of establishing a causal relationship between the vaccine and Guillain–Barré syndrome.
The company also stressed that its single-dose vaccine offers substantial protection against COVID-19 disease, including highly-transmissible variants of the novel coronavirus.
The current label for the vaccine mentions a possible risk of thrombosis with thrombocytopenia. In April, federal officials recommended a temporary pause on the use of the vaccine to review a handful of blood clot cases potentially related to the vaccine. As of May, federal officials had logged 28 cases of thrombosis with thrombocytopenia in vaccine recipients.
Roughly 12.5 Americans have received the vaccine out of nearly 160 million people in the U.S. are fully vaccinated.
The U.S. government suspects approximately 100 people have developed Guillain-Barré disease. The Vaccine Adverse Event Reporting System (VAERS) database has 75 reports of the syndrome. The federal government, however, stresses that VAERS data may be unverified.
After reports emerged about the potential FDA warning, J&J's stock held mostly steady, edging down 0.18% to $169.48.
The European Medicines Agency has also recommended adding a Guillain-Barré warning to the label for AstraZeneca's COVID-19 vaccine.
---
Filed Under: Drug Discovery, Infectious Disease, Neurological Disease
---