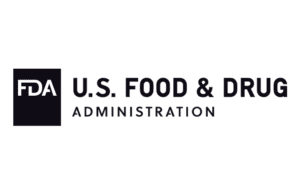 FDA has unveiled its Action Plan for Rare Neurodegenerative Diseases, including amyotrophic lateral sclerosis (ALS).
The plan will involve the use of public-private partnerships and incorporate feedback from patients. The initiative will encompass regulatory science initiatives, changes to existing programs and new policy initiatives.
Milestones of the initiative include the creation of an FDA rare neurodegenerative diseases task force and public-private partnerships for rare neurodegenerative diseases in the fiscal year 2022. In addition, from fiscal years 2022 to 2026, the plan aims to develop disease-specific science strategies.
The initiative is an outgrowth of a Public Law 117-79, the "Accelerating Access to Critical Therapies for ALS Act" (ACT for ALS) President Biden signed into law on December 23, 2021.
"We recognize the urgent need for new treatments that can both improve and extend the lives of people diagnosed with these diseases," said FDA Commissioner Dr. Robert M. Califf in a news release. "To face that challenge and to accelerate drug development, we need innovative approaches to better understand these diseases while also building on current scientific and research capabilities."
For ALS in particular, FDA will aim to help understand disease pathogenesis and natural history, support patient access to new drugs and bolster relevant clinical trial infrastructure.
Research on ALS and other neurodegenerative diseases has ramped up recently.
In February, Oregon State University (OSU) scientists announced the discovery of a new class of potential drug targets for diseases like Alzheimer's, Parkinson's and ALS.
On June 1, Irvine, California-based Eledon Pharmaceuticals announced promising topline results from a Phase 2a study of tegoprubart. It was the first time an investigational drug showed reduced inflammatory biomarkers associated with ALS progression.
More recently, Amylyx scored approval with conditions from Health Canada for ALS therapy Albrioza (AMX0035).
---
Filed Under: Neurological Disease
---