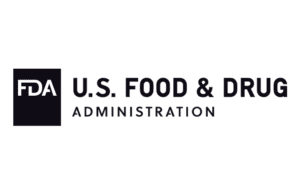 FDA may wait several months before deciding to authorize a COVID-19 vaccine for children between the ages of 6 months to 4 years.
The agency had planned on adjourning a meeting of the Vaccines and Related Biological Products Advisory Committee (VRBPAC) on Feb. 15 to discuss the potential use of the vaccine in younger children.
But FDA decided to postpone the meeting until further notice after Pfizer (NYSE:PFE) shared new data related to its emergency use authorization (EUA) request for an ongoing clinical trial testing the Pfizer-BioNTech vaccine in young children.
FDA indicated in a statement that it wants to review data related to a third dose of the vaccine to foster "a transparent public discussion as part of our usual scientific and regulatory processes for COVID-19 vaccines."
The agency noted that evaluating initial data from the clinical trial was "useful." But FDA believes "additional information regarding the ongoing evaluation of a third dose should be considered," explained Acting FDA Commissioner Dr. Janet Woodcock and Dr. Peter Marks, M.D., director of the FDA's Center for Biologics Evaluation and Research.
The agency will confirm the timing for the next VRBPAC meeting after receiving more data from the ongoing clinical study.
Pfizer and BioNTech announced in a statement that they had decided to extend the rolling submission for an amended EUA for young children until more data are available.
The companies have committed to providing ongoing data from a clinical trial involving children aged 6 months to 4 years with the agency.
Before the announcement, CDC had instructed COVID-19 vaccine providers to prepare for vaccinating children under the age of 5 by Feb. 21.
The independent Data Monitoring Committee (DMC) monitoring the clinical trial for the COVID-19 vaccine favors continuing the trial, which could potentially support a three-dose schedule of the vaccine.
---
Filed Under: Infectious Disease
---