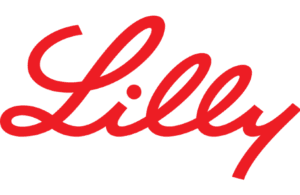 FDA has expanded the emergency use authorization for Lilly's (NYSE:LLY) bamlanivimab and etesevimab combo to include post-exposure prophylaxis.
Earlier in the year, federal authorities had counseled against the use of the  monoclonal antibody cocktail in several states given the rise of SARS-CoV-2 variants in the U.S., including Gamma (P.1) and Beta (B.1.351).
Meanwhile, demand for Regeneron's REGEN-COV (casirivimab and imdevimab) antibody cocktail has grown, given its efficacy in fighting infection from a range of SARS-CoV-2 variants. The U.S. government recently agreed to purchase an additional 1.4 million doses of the COVID-19 antibody cocktail.
The revised EUA for bamlanivimab and etesevimab includes high-risk individuals 12 and older who are immunocompromised or have not been fully vaccinated, and have been in close proximity to someone infected with the novel coronavirus. The EUA also covers individuals with a high risk of exposure in an institutional setting.
The FDA expanded the EUA after reviewing data from the Phase 3 BLAZE-2 trial, which Lilly conducted in collaboration with NIH, NIAID and the COVID-19 Prevention Network (CoVPN). "Recent reports suggest that fully vaccinated residents of nursing homes have contracted COVID-19, some of whom became quite ill," said Dr. Myron Cohen, director of UNC's Institute for Global Health and Infectious Diseases and a CoVPN leader, in a statement "This additional emergency use authorization of monoclonal antibodies for post-exposure prophylaxis in addition to the treatment of COVID-19 offers a significant achievement in the fight against this pandemic."
Lilly jointly developed bamlanivimab in collaboration with AbCellera (NSDQ:ABCL).
---
Filed Under: clinical trials, Drug Discovery, Infectious Disease
---